Speaker Details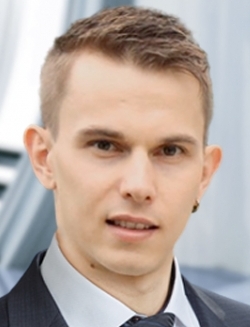 Dominik Dörr
Dr. Dominik Dörr studied computer science and KIT in Karlsruhe. Afterward, he did his PhD also at KIT in the area of vehicle system technology with a focus on advanced driver assistance systems. Thereafter he started working in the automotive industry, starting as Business Development Manager ADAS/AD at IPG Automotive from 2017 until 2018. From 2019 until 2020 he worked as Product Manager at understand.ai and from 2021 he is working as Lead Product Manager at dSPACE.
---
Presentation
Efficient validation of ADAS/AD functions through a combination of test methods
The validation of ADAS/AD functions requires the use of different test methods to holistically validate the entire application. Separate tools and frameworks today make efficient validation difficult. In this presentation, dSPACE proposes an integrated framework with global data management to ensure efficient collaboration between distributed teams and overcome common weaknesses. Combining the test methods scenario-based testing and data replay testing in this framework enables back-to-back testing with real-world data and synthetic scenarios generated from this real data. This increases the validity of test results, saves time and costs, and enables additional use cases such as model validation.