Speaker Details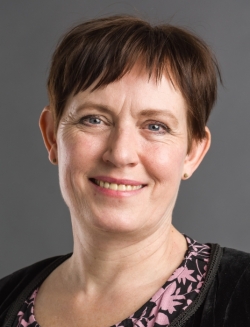 Tine Damkjaer
Tine Damkjear has a diploma in mechanical engineering and is an expert at Danish Road Directorate in the fields of road maintenance, mechanical equipment and quality. She has experience as a project manager for several Nordic projects, which deals with requirements for an modern and effective road maintenance. The most recent deals with the determination of requirements for the road infrastructure in relation to automated driving. Tine represent Danish Road Directorate in the European Standardization Organization in her field, and has participated in the preparation of several standards.
---
Presentation
Are road markings good enough for future driving?
Road markings are essential to ensure good driving conditions. Traditionally, the characterization of the road marking has been standardized by the visibility of the human drivers. However, AV technology relies on a machine perception of road markings. This raises the question whether the current standards and models need to be adapted to enable a sufficient quality for detection by AV's. This presentation summarizes the result of two projects which investigate what affects the detection, and the road authorities' need for maintenance of the road infrastructure to meet the demands of the future with automated driving.