Speaker Details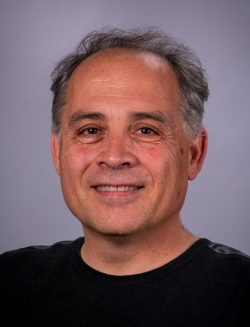 Nihat Küçük
Nihat Küçuk is a true expert in the fields of mobile internet and automotive technology, with over 32 years of professional experience in mobility, maps, navigation, and geospatial technologies. Throughout his career, he has worked at the forefront of the ADAS and automotive industries as they have transitioned into a software-driven space. He has held leadership positions at companies such as Mercedes-Benz, where he served as the Head of Navigation & Maps and has also run two successful mobility startups.
---
Presentation
The urgency of active safety in urban traffic
As urban populations continue to grow and more people choose to bike or use micro mobility solutions, traffic in cities is becoming increasingly complex. Today, 40% of all fatal traffic accidents occur in urban areas, according to the EU Commission. In response to this issue, new players are emerging and driving the development of the next generation of smart, safe, and energy-efficient vehicles. However, the current ADAS technologies on the market lack sufficiently fast detection and reaction capabilities to ensure the safety for vulnerable pedestrians and cyclists when traffic is dense and varied.