Speaker Details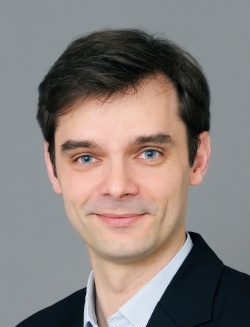 Nicolas DU LAC
Graduated from Mines-ParisTech, major Robotics, Nicolas du Lac, worked as engineer in the research, defense, nuclear energy industry and joined Intempora in 2001 which had just been created based on works initially developed from the Center of Robotics of Mines-ParisTech. CTO since 2002, he led the development team and participated in projects as DARPA Urban Challenge with INRIA in 2007. In June 2012, he has been appointed as CEO. Since this day, he manages the company who edits software development and validation tools for ADAS and automated driving for customers all around the world.
---
Presentation
The importance of sensor data management for autonomous driving development
Validation of AVs requires Petabytes of real-world data and the costs for managing the data in the cloud are immense. A key challenge is to access, analyze, and structure the data to automatically identify relevant events. It is important to understand what data has already been recorded, what is redundant and could potentially be disposed of or stored in lower-cost storage options and what data is relevant and still needed to test perception algorithms. We will present the data pipeline and show how sensor data management can help to accelerate the validation and deployment of autonomous vehicles on the road.