Speaker Details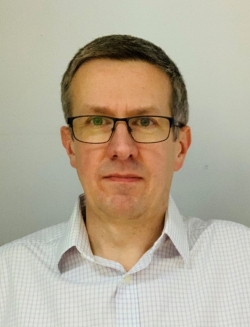 Mike Dempsey
Mike has been working on automotive simulation for over 25 years. After graduating from the Automotive Engineering course at Loughborough University he worked for various automotive OEM's including Ford, Rover and Jaguar Land Rover before establishing Claytex as a simulation consultancy, software distributor and developer. Mike leads the development of the simulation tools at Claytex which are used across many industries including Formula 1, road cars and many other vehicle types. Our focus is on physics based simulation of complex systems and that includes the focus today on sensor models and scenario based testing for ADAS and AVs.
---
Presentation
Testing ADAS and AVs in a deterministic simulation environment
Its essential that we can test our ADAS and AV systems on a wide range of scenarios covering nominal, critical and edge cases. This must be done in a deterministic simulation environmen so that the same test can be run in repeatable manner with the only variable being the ADAS/AV controller behaviour. AVSandbox provides a deterministic and sensor realistic simulation environment that allows the ADAS/AV controller to be immersed into the virtual world and tested on a diverse range of scenarios to identify failure modes and focus the development effort to improve safety.