Speaker Details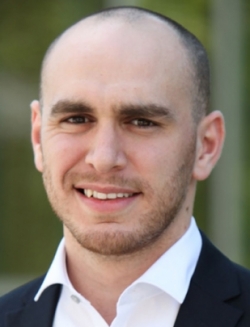 Mohamed Redouane Berrazouane
Mohamed Berrazouane, a technical project manager at ALP.Lab and a Ph.D. student at the Institute of Automotive Engineering, Technical University of Graz. At ALP.Lab, Mohamed is the mian technical responsible for building, implementing, and operating traffic monitoring systems in multiple locations around Austria. He is also leading the development of data preparation tools for virtual testing.
---
Presentation
ADAS/AD testing and validation From road to simulation to test-track
A data-driven methodology that aims to identify unknown driving situations which trigger unexpected behavior for ADAS/AD functionalities over time in order to minimize unsafe situations. This is done by analyzing the collected data for criticality KPIs and creating specific test-scenarios that are used for virtual testing, and on our test-track by our main customer AVL. The data collection approach fuses lidars and cameras, and is currently deployed over 15+ locations around Austria. It tackles the fidelity and representativeness of scenario-based testing and enables a gap analysis between human-drivers and autonomous vehicles through a detailed driving behavior analysis over different conditions.