Speaker Details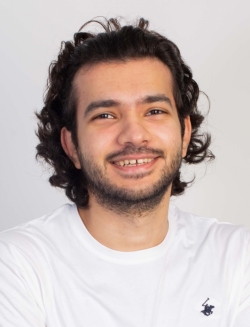 Mahmoud Serour
Previously selected by Business Insider as one of the rising stars in the self-driving industry in 2022, Mahmoud is currently leading the autonomous driving team at Brightskies. He is a graduate of Alexandria University's electric control and power department and currently pursuing his MSc in computer science at Georgia Tech. Mahmoud's main focus is autonomous driving and powertrain applications, with six-plus years of experience in system engineering supporting top-tier customers in ADAS/AD-related use cases. Mahmoud is architecting the next generation of Brigthskies' safe and secure platform for level 4 self-driving for trucks and buses.
---
Presentation
Accelerating ground truth generation and data labeling for autonomous driving.
Datasets are used widely for the validation and training of perception stack in self-driving. The needed effort for annotation is directly proportional to the amount of recorded data. This becomes quite expensive and time-consuming when it comes to having big chunks of recorded data. Brightskies has built an AI engine called BrightAnotate that is capable of automating ground truth generation for road topology, infrastructure, static environment, and traffic participants fusing multiple sensors like LIDAR, 360 cameras, radars, and GPS. Combined with a concrete annotation process, Brightskies has successfully reduced the manual effort needed by 50% and hence improve overall productivity.