Speaker Details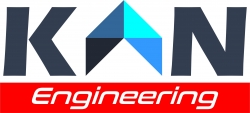 Amir Soltani
Dr Amir Soltani is founder and managing director of KAN Engineering. He received his PhD degree in Automotive Mechatronic in 2014 from Cranfield University and was a lecturer at Cranfield University, UK. He has about 30 years of (industrial and academic) experience working in automotive domains and has been successfully involved in more than 70 cutting edge multi-disciplinary research and development projects in various technical and managerial levels. Amir is a world-known expert in advanced simulation solutions and Model Based Development and Testing for HEV, ADAS, Connected and Autonomous Vehicles.
---
Presentation
KAN-Do a distributed co-simualtion platform for the development of ADS
Proving the safety of highly complex, automated systems used in Connected and Autonomous Mobility (CAM) domain requires a paradigm shift in current test methodologies to enable more collaboration and synergies among the stakeholders. Virtual testing by use of simulation tools has gained immense popularity in the CAM domain. Although there several simulation tools available in the market the existing tools are extremely fragmented and complex. Distributed co-simulation can be used to derive optimised combinations of simulation tools, leveraging their strengths and attenuating their weaknesses. KAN-Do is a tool-agnostic, distributed co-simulation platform providing a secure, data-centric, end-to-end ADS development framework.