Speaker Details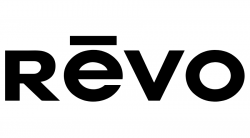 Raphael Pfeffer
Raphael Pfeffer has more than 10 years of professional experience in the automotive industry, with a focus on simulation, machine learning and validation technologies in the area of ADAS and AD. He is currently serving as Managing Director of RevoAI GmbH, with the vision to make autonomous systems and robots safe and reliable. He initially graduated in industrial engineering in 2012 and holds a Ph.D. in Electrical Engineering and Information Technology from Karlsruhe Institut of Technology (KIT). Also at KIT, he teaches as a lecturer for Software Engineering for Development of Highly Automated Driving Functions since 2021.
---
Presentation
AI-based generation of safety-critical scenarios for automated driving
Proof of functional safety for automated driving must be based on evidence from virtual validation, as the necessary evidence cannot be generated with test drives solely. A challenge is generating relevant test cases, as there are infinite simulation scenarios and variations. RevoAI and Fraunhofer IESE present a solution to find relevant and previously unknown scenarios efficiently. They have developed an AI that learns the behavior of the test subject of an automated driving function in its environment during simulation and generates challenging and critical scenarios for the test subject. This approach allows an efficient safety evaluation of the test subject.