Speaker Details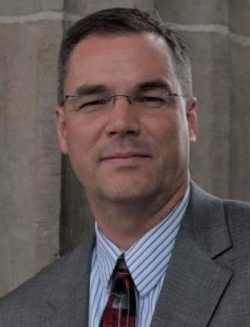 James Singer
James Singer graduated from Utah State University with a BS and MS in Electrical Engineering and began his career working in the server industry as a hardware design engineer and as a technologist for the last 29 years working for Compaq, RLX Technologies, HP/HPE and Everspin. He currently works for Dell Technologies as a technologist in the Server CTO office focused on Intelligent Connected Vehicles and Edge use cases. When James is not at work, he loves to bike, backpack, participate in family activities, work on home renovation projects and an avid student of golf.
---
Presentation
A practical guide to sizing your ADAS / AD infrastructure
Developing L2-L5 autonomous vehicles requires significant resources – time & infrastructure. With pressure to reduce ADAS/AD development cycles, and limited budgets, sizing the right amount if infrastructure – storage, networking, CPU & GPU compute becomes critical. You must also solve sensor data management challenges across the entire data lifecycle – from edge-to-core-to cloud. In this session we demonstrate how to size your infrastructure for HiL and SiL testing, while considering future expansion, using hardware integrated with industry-standard software and applications. The focus will be on real-world variables that must be considered to optimize infrastructure for cost, performance and flexibility.