Speaker Details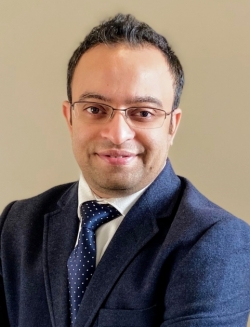 Sumit Pandey
Sumit Pandey joined the Centre for Connected and Autonomous Vehicles (CCAV - an expert, joint policy unit of the UK's Department for Business and Trade and the Department for Transport), in August 2022. He is leading the Government's vision to enable the commercial deployment of connected and self-driving vehicles in the UK by 2025. Prior to CCAV, Sumit has served in numerous roles within the Government devising policies for emerging vehicle technologies, primarily automated vehicles and micro mobility. Before joining the Civil Service, Sumit gained significant experience in the automotive industry where he worked with several vehicle manufacturers in the fields of advanced manufacturing, product development, quality, and supply chain management. Sumit is a Chartered Engineer and holds a master's degree in Automotive Product Engineering from Cranfield University.
---
Presentation
The UK's approach to connected and automated mobility
CCAV is a joint, UK government policy unit between the Departments for Business and for Transport. This presentation will provide an update on UK government activities supported by £100m programs across R&D/innovation/commercialization, regulation and legislation, and public engagement. These programs build on £440m of joint government/industry investment since 2015.