Products on Show
Testing and validation of tools for ADAS and autonomous driving
b-plus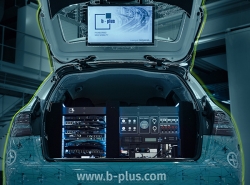 At ADAS & Autonomous Vehicle Technology Expo San Jose, b-plus will present its latest technologies and solutions that enable the testing and validation of tools for ADAS and autonomous driving. The AVETO Toolbox offers a complete system consisting of hardware and software components for the recording, analysis and processing of many sensors.
---
Two new ADAS/AD simulating and validating technologies
dSPACE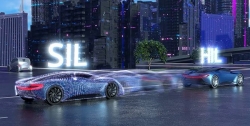 dSPACE is making life easier for engineers working on advanced driver assistance systems (ADAS) and autonomous driving (AD) with two brand-new product releases: SIMPHERA and AURELION.
---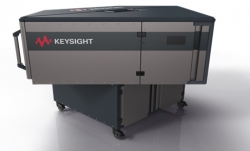 One of the most ambitious areas of automotive innovation is autonomous driving. Advanced driver assistance systems (ADAS) are dramatically improving safety and will save many lives.
---
Measure relative positions and velocity between multiple vehicles
Dewesoft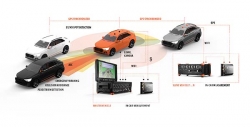 Dewesoft provides an effective solution for ADAS testing with highly accurate GPS positioning systems to measure relative positions and velocity between multiple vehicles and objects. GPS-based position measurement technology is used to provide a highly accurate, easy-to-use ADAS test system.
---
Generating accurate simulation maps
Hexagon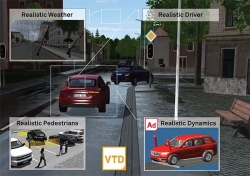 While the complexity of ADAS and autonomous driving systems increases, the goal is to reduce development cycles drastically. Virtual development and validation are required to tackle these challenges. There is a growing demand for virtual proving grounds with 24/7 accessibility plus integration into CI/CD.
---
VRU testing for ADAS and AV
Messring
Pedestrians, cyclists and drivers of motorized two-wheelers – commonly referred to vulnerable road users (VRUs) – are among the most at-risk traffic participants. Advanced driver assistance systems (ADAS) as well as autonomous driving and safety systems have the potential to make these individuals significantly safer.
---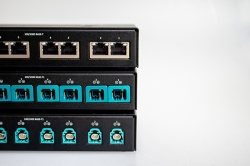 One of the highlights at Technica Engineering's booth at ADAS & Autonomous Vehicle Technology Expo San Jose 2022 will be the company's new enhanced Ethernet switch (EES). Since 2011, the Media Gateway has been Technica's most successful hardware product.
---
Tiny 2.3MP HDR video camera
Xylon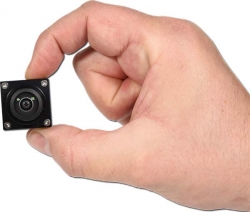 Xylon's new automotive video camera fills the availability gap and enables datalogging, vehicle monitoring, prototyping and small-series production of video and computer vision ADAS/AD systems for all types of vehicles.
---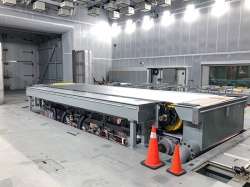 ACE (the Automotive Centre of Excellence at the University of Ontario Institute of Technology) is enhancing its research facility by adding a 2.3m-wide by 7m-long moving ground plane (MGP) to its full-scale climatic wind tunnel (CWT).
---
Software, tools and hardware for L2 to L5
aiMotive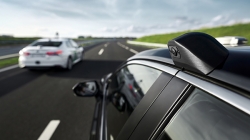 Reliable neural networks that form the heart of the newest generation of perception algorithms need large, diverse, contextually rich annotated data sets for training and verification.
---
Seamless electronic control for AV applications
Dataspeed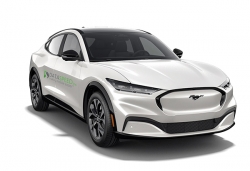 Dataspeed is thrilled to highlight the Ford Mustang Mach-E as the newest addition to its drive-by-wire platforms. The Mach-E equipped with a Dataspeed By-Wire Kit is an ideal platform for research and testing across an array of applications.
---