Speaker Details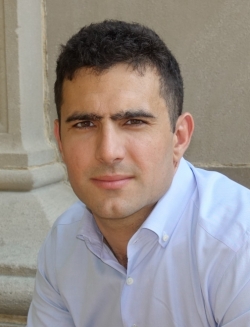 Tarik Bolat
Tarik is CEO of GPR, an automotive technology company that has pioneered the world's first Ground Positioning Radar (GPR), which enables new levels of safety and performance for ADAS and AV technology. Previously, he was the executive vice president at Renewable Energy Trust, where he played a critical role in building one of the leading independent solar and wind power producers in North America. Before that, he worked at venture capital firm Accretive, helping to develop and launch startups in-house, and at Booz & Company, where he worked with Fortune 500 companies in financial services to design and implement corporate strategy across several businesses and products. He holds an MBA from Harvard Business School and a BA in economics and political science from Columbia University.
---
Presentation
The key to unlocking today's autonomous vehicles depends on reliable ADAS technologies that customers can trust
The presentation will explain what autonomous vehicles will need to achieve in order to reach mass adoption quickly and safely, such as through additions to the vehicle sensor stack that increase precision and reliability. It will describe how additional ADAS capabilities such as Ground Positioning Radar (GPR) are safeguarding automated driving by overcoming common hurdles faced by AVs, such as snow- and rain-covered roads or within areas with poor GPS coverage or lane markings. Tarik will also offer his predictions for where he expects fully autonomous vehicles to scale first, and why he believes today's consumer vehicles are poised to leverage traditional AV technologies for a radically different and safer driving experience. Finally, he will offer valuable insights from working with auto makers and Tier 1 partners to help vehicles safely navigate where current ADAS technologies fall short for wide-scale adoption.