Speaker Details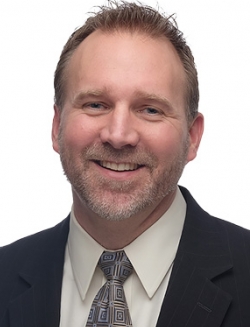 Ryan Harrington
Ryan Harrington is a Principal within the Vehicle Engineering Practice at Exponent and is based out of Natick, MA. Having worked directly on the development of automotive technologies and federal regulations, Mr. Harrington specializes in the analysis of complex technical and policy issues while fostering collaboration between industry executives, senior government officials, and engineers related to the deployment of emerging automotive technologies, including automated vehicles, advanced driver assistance systems (ADAS) and fuel saving technologies. Prior to joining Exponent, Mr. Harrington was a Division Chief at the U.S. DOT's Volpe Center where he led a cross-functional team focused on the deployment of advanced transportation technologies. Mr. Harrington also worked as a Technical Support Manager at Cummins and a Product Development Engineer at Delphi Automotive Systems. Mr. Harrington holds a master's degree in Automotive Engineering from the University of Michigan-Ann Arbor and a bachelor's degree in Mechanical Engineering from the University of Nebraska-Lincoln. In his spare time, he competes in Sports Car Club of America (SCCA) autocross racing.
---
Presentation
Understanding the continuous evolution of ADAS testing and regulations
Advanced driver assistance systems (ADAS) technologies have been evolving over the past decade. During this evolution, the National Highway Traffic Safety Administration (NHTSA) has implemented and updated New Car Assessment Program (NCAP) testing protocols. As ADAS technologies continue to evolve, the NHTSA has contemplated further updates to the NCAP test procedures and sought comments on these potential updates. The Insurance Institute for Highway Safety (IIHS) has also developed and updated testing protocols during this time. It's important to note that neither of these programs is mandatory. To date, manufacturers are not required to meet any NHTSA requirements as NHTSA has not promulgated any ADAS-related regulations but is contemplating, for instance, proposed rulemaking to require and/or standardize performance for automatic emergency braking (AEB). OEMs and ADAS technology developers will benefit from tracking ADAS testing protocol developments and potential regulations as they continue to design and develop ADAS technologies.