Speaker Details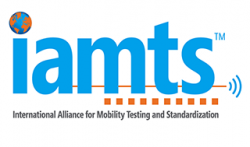 Alexander Kraus
Alexander was appointed chief technology officer (CTO) of the mobility division at TÜV Süd in 2021. He is responsible for the global technology and innovation strategy and its implementation worldwide. Alexander is co-founder and executive chairman of the International Alliance for Mobility Testing and Standardization (IAMTS), which was founded by TÜV Süd, SAE International, CATARC, AVL, IEEE and ITIC in 2019. He received his master's degree in automotive engineering from Munich University of Applied Sciences, Germany, in 2003 and began his career at TÜV Süd in 2004.
---
Presentation
The IAMTS – an international alliance for enabling safe and scalable deployment of connected and automated vehicles
The approval of highly automated and connected vehicles according to global regulations and standards is essential for their safe and reliable development and deployment around the world. But existing regulatory safety frameworks applicable to conventional vehicles and their components are insufficient to fully assess the operational characteristics of current and future automated vehicle technologies. With increasing automation, vehicles transform into cyber-physical systems. Therefore, new safety and safety validation challenges along the vehicle lifecycle must be considered. This presentation will discuss those challenges and present a unique, groundbreaking international alliance of key stakeholders to harmonize and accelerate standardization through the development of de-facto standards and best practices.