Speaker Details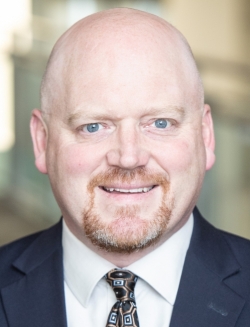 Jeff Buterbaugh
Jeff has been an account executive at Konrad Technologies since 2018. He has a PhD in analytical chemistry from The Ohio State University and has nearly 25 years of experience specifying measurement and automation solutions for NI (National Instruments) and Konrad Technologies in a variety of roles and spanning multiple industries and application domains. His areas of focus have included sound and vibration, structural health monitoring, machine vision, medical device test, jet engine test and (most recently) ADAS applications.
---
Presentation
Reduce ADAS/ADS development time with in-lab sensor fusion XIL tests
With rising development costs and extended testing requirements, ADAS and ADS deployment and adoption efforts continue to face time pressures. Sensor fusion tests enable software AI and hardware components to be tested together to verify and validate ADAS/ADS functional performance. This session will highlight how Konrad Technologies is extending sensor test and sensor fusion test capability across the ADAS/ADS development process from model-in-the-loop (MIL) to vehicle-in-the-loop (VIL) tests to realize sensor fusion XIL test (where XIL=MIL, SIL, HIL, DIL, VIL). We will also share some key lessons from our ongoing sensor fusion test projects.