Speaker Details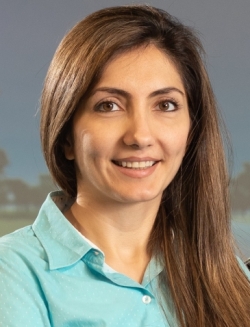 Bani Anvari
Bani Anvari is Full Professor of Intelligent Mobility at the Centre for Transport Studies at University College London (UCL). She is Founder and Director of Intelligent Mobility @ UCL (IM@UCL), a full-size driving simulator, funded and supported by Ansible Motion, the EPSRC and DfT. As a civil engineer, Bani Anvari graduated with an MSc in Advanced Architectural Studies from the Bartlett School of Architecture (UCL). Her PhD research at Imperial College London focused on a new microscopic model for shared space schemes. Before she joined UCL, Bani Anvari was a faculty member at the University of Southampton.
---
Presentation
Multi-modal feedback for drivers of AVs during transfer of control
Level 3 vehicles are now commercially available, allowing drivers to engage in non-driving related tasks. However, autonomous control systems have design and intent limitations, so it is important to provide suitable feedback for safe and timely transfer of control between vehicle and driver. Our Driver-in-the-Loop simulator investigations focus on how haptic feedback through a novel mechano-tactile driver's seat reduces drivers' reaction times and improves the success of control transfer. We have found that multi-modal outperforms single-modal feedback: Combining auditory, visual and haptic feedback offers the highest proportion of successful vehicle control transfers with the lowest reaction times.