Speaker Details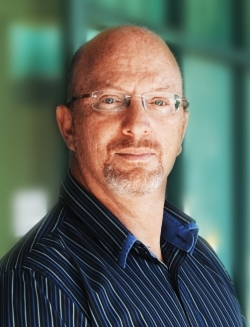 Robert Dingli
As the VP of Systems and Safety at Plus, Robert leads the vehicle integration, systems engineering and functional safety efforts for Plus's autonomous driving system. Robert has over thirty years of experience in automotive engineering and R&D management with deep expertise in autonomous vehicle systems engineering and integration. He has been a hands-on technology leader, engineer, and entrepreneur within the automotive industry. Before joining Plus, Robert worked at Tesla's Autopilot Autonomous Vehicle Team, overseeing the development and promotion of functional safety, integration, and controls architecture. Previously, Robert spent ten years at Ford Motor Company and General Motors-Holden, holding senior development engineering positions. Robert started his career as a founder of an engineering consulting firm that provided electronic solutions for custom automotive applications. Robert holds a Bachelor of Science degree in Computer Science and Bachelor of Engineering degree in Electrical and Electronic Engineering from the University of Melbourne in Australia.
---
Presentation
Tailoring and Extending Functional Safety for Autonomous Truck Application
The era of defining vehicles by hardware attributes is fading with the shift from component-centric to software-defined architectures. Creating visionary trucks empowered with the ability to evolve through software will enable fleets to keep their trucks up to date with the latest automated driving features and technology long after they have left the factory. This is why in February 2021, Plus launched its groundbreaking driver-in, highly-automated driving product, PlusDrive, and started delivering to fleets and truck OEM customers, including Amazon, so that they can benefit from the autonomous driving technology today and onward with improved safety, fuel efficiency, and driving comfort. In the presentation, we'll be diving into how Plus adheres to a safety-first approach to developing and applying autonomous driving technology such as a multi-tiered test and validation program, with an eye toward making it easy for our partners to deploy broadly, sharing our practices and lessons learned from implementing our safety strategy, which is built through a structured engineering development process. We will also touch upon relevant functional safety standards around highly automated driving product development.