Speaker Details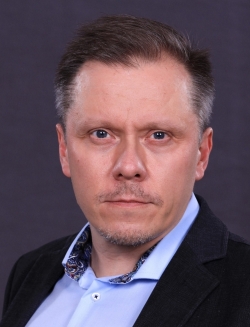 Samu Karanko
Samu Karanko is the head of science for Vaisala Digital Europe. With more than 20 years of road weather and R&D experience, he is used to balancing the challenges of technical feasibility, quality, and return on investment. Prior to joining Vaisala Digital, Samu worked as the chief scientist at Foreca, where he was responsible for the development of the company's Road Weather Model, which was later acquired by Vaisala. He has also designed the national road weather services for New Zealand and Sweden, as well as created the foundation for the public road weather forecasts in Finland.
---
Presentation
Predicting road weather for ADAS and AD
Presentation includes an overview of the generic road weather forecasting process and how that process must be tailored to the special use cases of AD/ADAS. The pros and cons of vehicle sensors and road weather forecasts are reviewed in the AD/ADAS context, and the benefit of using fleet sensor data to improve road forecasts is quantified. Finally, a brief tour of weather phenomena relevant to AD/ADAS is given, along with the predictability of each phenomenon.