Conference Program
---
Room 1

Innovations, issues and strategies on the road to safe autonomous driving
9am - 12.25pm
Moderator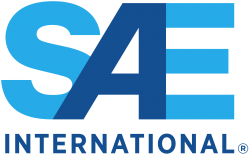 Dr Sven Beiker
External Advisor
SAE International
USA
9am
Intelligent intersections for protecting vulnerable road users

Dr Liam Pedersen
Deputy Director - Robotics
Alliance Innovation Lab - Silicon Valley
USA
Pedestrian fatalities have trended sharply upwards in recent decades, even as vehicles become safer and driver fatalities per vehicle mile traveled continue to decline. Many accidents occur at intersections under conditions of reduced visibility. Networked sensors placed at intersections and other areas where pedestrians and vulnerable road users encounter problems can provide connected vehicles with timely notifications of impending collisions with occluded or otherwise unnoticed hazards. The use of cellular 5G communications is a potential game-changer, although not necessary in certain circumstances. In this talk I will describe Nissan's research in this area, including the cloud-based AI and user experience design necessary to realize the potential of this technology.
9.25am
NHTSA FARS data analysis for AD development and testing

Dr Xin Feng
ADAS V&V Manager - SIL/HIL/bench test
Stellantis
USA
FARS (Fatality Analysis Reporting System) is a nationwide census providing NHTSA and the American public with yearly data regarding fatal injuries suffered in traffic crashes. This presentation is focused on FARS data (2000-2019) with GPS information. Certain geographic patterns are first discovered with statistical data analysis. As the AD industry launches more ground truth data collection and real-world closed-loop testing, this research will provide pragmatic guidelines to improve the test coverage of ODD. The presentation will also offer a few proposals to benefit AD industries with assistance from NHTSA and FARS data collectors.
9.50am
Quantifying the operating conditions of automated driving systems (ADS)-equipped vehicles using Operational Design Domain (ODD) Elements

Mac McCall
Data Scientist
Virginia Tech Transportation Institute
USA
Understanding the conditions in which automated driving systems will and will not operate is fundamental to their success and to the safety of all road users. This presentation will present a novice approach to quantifying the operating conditions of ADS-equipped vehicles using OOD elements. The work was sponsored by National Institute of Standards and Technology (NIST) through award number NIST 70NANB20H200. The outcome of this work was the development of a publicly available web-based tool. The tool demonstrates how currently available data sets can be integrated and used by stakeholders to objectively measure key ODD elements, evaluate initial assumptions and begin to establish baseline measurements, and how ODD information could be made available to the larger development community.
10.15am - 10.45am
10.45am
Leveraging ODD at VW Commercial Vehicles: use cases and methods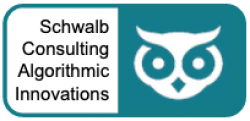 Dr Edward Schwalb
Consultant
Schwalb Consulting llc
USA
Dr Schwalb will provide an overview of leveraging the ODD specification. The presentation will describe recent progress related to various use cases and the methods used to support them. For each use case, the applicable OpenODD aspect will be highlighted and references will be provided to more detailed method documentation available in the form of IEEE publications from the group.
11.10am
The road to mass deployment of highly automated trucks

Dr Anurag Ganguli
VP of R&D
Plus
USA
It's widely acknowledged that autonomous trucks will have a transformational impact on the transportation and logistics industry. While driverless trucks may be a few years away, highly automated driver-in systems can provide substantial benefits today. In this talk, we'll discuss the value propositions of such a driver-in product, which include fuel savings leading to reduced carbon emissions, increased driver comfort leading to improved driver retention and overall increased safety. In addition, we'll discuss the technological challenges associated with building an autonomous product that can be deployed at scale.
11.35am
Designing and testing a sensor solution ready for the real world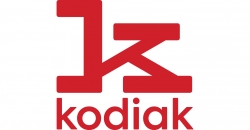 Jamie Hoffacker
VP of Hardware
Kodiak Robotics
USA
In this session, Jamie Hoffacker, Kodiak's VP of hardware, will discuss how Kodiak designed, tested and built its SensorPods, the sensor solution designed for real-world trucking applications. The session will cover the different hardware needs of trucks vs. passenger cars, and talk about how Kodiak's testing program is preparing our hardware for deployment. This includes field-of-view testing, and reliability testing in harsh environments. Lastly, Jamie will discuss his views on how to build hardware for manufacturability, maintainability and the commercial vehicle duty cycle.
12pm
Foundational technology for deployable autonomy

Robert Day
Director, Autonomous Vehicles
Arm
USA
As autonomous vehicles move from prototyping to deployment, new compute architectures are needed to ensure that the safety, cost and power requirements for deployment at scale can be met. This presentation will explore foundational technologies that can reduce the cost and power consumption of autonomous computing while retaining the performance needs and enabling the functional safety required for true driverless vehicles.
12.25pm - 1.55pm
Room 1

Advances in AI, software & architecture development.
1.55pm - 5.30pm
Moderator

Mohammad Musa
Co-founder and CEO
Deepen AI
USA
1.55pm
Chauffeur and Guardian: A Holistic Approach to Vehicle Safety.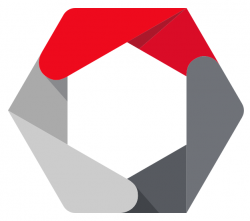 Dr Carrie Bobier-Tiu
Senior Manager - Control
Woven Planet
USA
Toyota views driver and vehicle as teammates, and over the last several years, Toyota Research Institute and Woven Planet have been developing a blended approach to make driving safer and more enjoyable. Toyota's Guardian works alongside a driver in parallel autonomy, amplifying the human capabilities for enhanced accident prevention by communicating with the driver and augmenting their commands under difficult circumstances. Toyota Chauffeur is a vehicle concept for full automated driving where the human is removed from control, to increase vehicle access by those who cannot normally drive themselves. Carrie will discuss the unified control approach developed for these AD/ADAS applications, including design considerations, open problems, and a high level overview of the systems.
2.20pm
How to cross the AI profitability border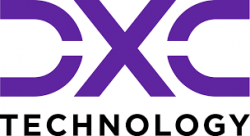 Srijani Dey
Chief Data and Analytics Officer
DXC
USA
Competing in the age of AI, how can we enable exponential scale with a hyper-converged platform? We are at the inflection point where if are unable to embrace the notion of 'exponentially accelerating technology' (Moore's Law), we will not be able to achieve the acumen that is required for the tsunami of transformation that is expected out of digital enablement. The presentation will focus on harvesting through 'convergence' of exponentially accelerating technologies, like Quantum and reinforcement learning, etc, to maximize the throughput for ADAS execution to get to Level 5, including the journey toward monetization of ADAS components for OEMs.
2.45pm
A safety-certified vehicle operating system to enable software-defined vehicles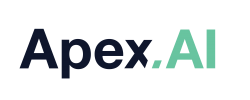 Sanjay Krishnan
VP, Software Platform & Ecosystem
Apex.AI
USA
Self-driving, connected vehicles, e-mobility and shared mobility rely on software but lack a unified platform, preventing cross-domain development. The vehicle compute and network architectures are moving to centralized high-performance computers, but the software lags behind the hardware. We introduced Apex.OS, the first mobility software platform that can integrate across all in-vehicle domains. The primary vehicle OS is robust and flexible, covering major systems throughout the vehicle and the cloud. It enables user-focused development like iOS and Android SDKs do for embedded devices. We will describe the ISO 26262 ASIL D certified automotive SDK capable of covering all automotive software domains.
3.40pm
Cloud-native autonomous driving software development with environment parity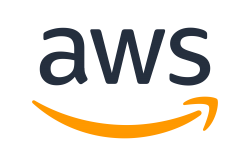 Stefano Marzani
WW Tech Leader, SDV
Amazon Web Services
USA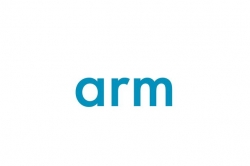 Girish Shirasat
Senior Director, Head Of Automotive Software & Systems
Arm
USA
In 2006, Jeff Bezos estimated that developers spent 70% of their time on backend work. According to recent studies, that figure had grown to more than 80%. Embedded development practices have their 'undifferentiated heavy lifting' tasks too. This presentation from AWS and Arm will explain how achieving substantial parity between cloud and vehicle-edge compute environments can reduce the time developers spend to bring up their systems, simplify development and V&V workflows, reduce deployment friction and boost testing coverage.
4.05pm
Sustainable software architecture development for future vehicles

Ninad Ghike
Product Manager
Aptiv
USA
The presentation will discuss how to reduce complexity and interdependencies among the many different ECUs, unite applications to unlock new software-enabled functionality and control the software that defines the user experience of vehicles. It will also outline a standard-based approach for interfaces, which improves reuse and creates an open platform for innovation.
4.30pm
Flexible, Scalable Measurement and Recording for ADAS Systems

Dr Stuart Mitchell
Product manager
ETAS Inc
UK
Drawing on experience gained testing self-driving cars both on and off public roads we explore the AD problem space and the requirements for data measurement and storage. Taking those requirements, we show how they lead us to the development of a retargetable deterministic software platform including comprehensive data and control flow recording for re-play/re-compute support and a range of data collection mechanisms involving both HW and SW. Exploring the capabilities of each solution we show how the ETAS AOS platform can support the development, deployment, validation and verification of AD software from development through to series project.
Room 2

Regulations, law and standards - implications for engineers and technology
9am - 5.30pm
Moderator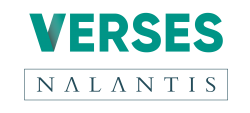 Capm Petersen
Chief Innovation Officer
VERSES LABS
USA
9am
Understanding the continuous evolution of ADAS testing and regulations

Ryan Harrington
Principal
Exponent Inc
USA
Advanced driver assistance systems (ADAS) technologies have been evolving over the past decade. During this evolution, the National Highway Traffic Safety Administration (NHTSA) has implemented and updated New Car Assessment Program (NCAP) testing protocols. As ADAS technologies continue to evolve, the NHTSA has contemplated further updates to the NCAP test procedures and sought comments on these potential updates. The Insurance Institute for Highway Safety (IIHS) has also developed and updated testing protocols during this time. It's important to note that neither of these programs is mandatory. To date, manufacturers are not required to meet any NHTSA requirements as NHTSA has not promulgated any ADAS-related regulations but is contemplating, for instance, proposed rulemaking to require and/or standardize performance for automatic emergency braking (AEB). OEMs and ADAS technology developers will benefit from tracking ADAS testing protocol developments and potential regulations as they continue to design and develop ADAS technologies.
9.25am
AV safety standards and regulations – where we are and where we're heading

Jeremiah Robertson
Consultant
EY-Parthenon
USA
With AV deployments continuing to expand to new operational design domains (ODDs), comes an increased focus on public road-testing guidelines. One concern arising is how to ensure the safety of on-road users, vulnerable road users and in-vehicle occupants during this stage, and there is still a critical need for regulatory consistency across different states and cities. NYC's process to permit AV testing is yet another example of a variation in requirements. Additionally, most best practices focus on safety metrics to capture, types of data to record, and safety driver training and oversight, leaving a gap in understanding what requirements are needed to perform monitoring, and guidelines to performing deployment management. This presentation will outline some of the progress in on-road testing standards and describe a path forward for ensuring safe, harmonized deployment.
9.50am
"So you want to test your cars in my state?" Best practices and regulatory compliance for public road testing of autonomous and semi-autonomous vehicles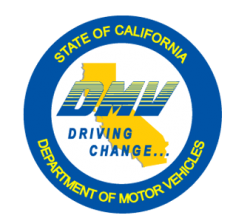 Dr Bernard Soriano
Deputy Director
California Department of Motor Vehicles
USA
Grant Law
Partner
Shook, Hardy & Bacon LLP
USA
This presentation will examine the laws and regulations that govern AV and HAV testing in the US. Over 50 companies are approved for AV testing in California. Bernard Soriano, deputy director of the California Department of Motor Vehicles, was involved in the approval process for most of them and will explain the nuts and bolts of California AV testing requirements. Grant Law, a lawyer with Shook Hardy and Bacon who specializes in autonomous and semi-autonomous vehicles, will discuss the testing requirements in the other states that currently or are expected to permit AV testing on public roads, including Florida, Arizona, Michigan, Massachusetts, Nevada, Pennsylvania and Connecticut.
10.15am - 10.45am
10.45am
AV Testing: Assessing Your Product Development Calculus – Making the Safety Case for Public Road Testing

Katherine Sheriff
Lead, Mobility and Transportation Group
Davis Wright Tremaine
USA
Autonomous vehicle testing on public roads is critical to product development for automakers and software developers and will also impact cloud companies hosting the vast amounts of data generated. What dynamic factors should be considered when determining a safety case for testing? This discussion explores variables to consider for companies aiming to innovate and capitalize on industry disruption, informed by liability frameworks at the state, federal and international levels.
11.10am
Proving cyber smart design to regulators and business partners

Amy Mushahwar
Privacy, Cyber and Data Strategy Partner
Alston & Bird LLP
USA
No one wants to build an insecure vehicle or vehicle component. However, how do you prove cyber compliance to your regulators and business partners when hindsight is often 20-20 after a breach or other brand embarrassment? Start the narrative of cyber compliance before you have your next event by building effective artifacts of cyber compliance. We will discuss applicable cyber standards and key areas of regulator concerns; cyber infrastructure components for your enterprise and design teams; documenting interim non-compliance (and compliance improvements); cyber artifacts of compliance to generate/monitor; strategies for consistently communicating compliance.
11.35am
Requests from regulators, prosecutors and civil litigants: how might engineers at OEMs and other providers anticipate requirements and respond?

Ronald J Hedges
Senior Counsel
Dentons
USA
This presentation will address the obligation, if any, of OEMs and related AV providers to preserve and produce data in response to government requests, including ones made by law enforcement in the investigation of crimes, and in response to regulatory requests and those made in civil litigation in which an OEM or other provider is a named party or a non-party with data. The presentation will also address whether or how OEMs or providers might structure data in anticipation of such requests, possible Fourth and Fifth Amendment arguments made in response to requests, and whether privacy laws might affect a response.
12pm
The intersection of standards and the law: managing uncertainty in the absence of regulatory guidance

Jennifer Dukarski
Shareholder
Butzel Long
USA
Technology has always been several steps ahead of regulation. Couple the slow development of rules and guidance at the regulatory level with a lack of global harmonization and you have uncertainty. This session will discuss how to turn to global guidance and industry standards bodies in seeking to mitigate product risk and legal liability.
12.25pm - 1.55pm
Moderator
Grant Law
Partner
Shook, Hardy & Bacon LLP
USA
1.55pm
The IAMTS – an international alliance for enabling safe and scalable deployment of connected and automated vehicles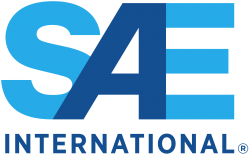 Dr Sven Beiker
External Advisor
SAE International
USA
The approval of highly automated and connected vehicles according to global regulations and standards is essential for their safe and reliable development and deployment around the world. But existing regulatory safety frameworks applicable to conventional vehicles and their components are insufficient to fully assess the operational characteristics of current and future automated vehicle technologies. With increasing automation, vehicles transform into cyber-physical systems. Therefore, new safety and safety validation challenges along the vehicle lifecycle must be considered. This presentation will discuss those challenges and present a unique, groundbreaking international alliance of key stakeholders to harmonize and accelerate standardization through the development of de-facto standards and best practices.
2.20pm
Homologation of automated vehicles: worldwide overview, successful implementation and current challenges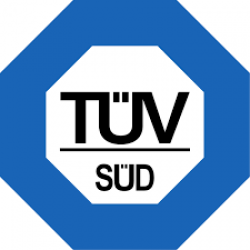 Bijoy Bhaskaran
Head of Highly Automated Driving
TÜV Süd Auto Service
USA
The fast introduction of automated vehicles (AVs) on global markets requires uniform regulatory requirements worldwide. To date, the regulations differ from region to region; the development of uniform mandatory international requirements is just at the beginning. This presentation provides an overview of existing frameworks and successful examples of AV approvals worldwide. Furthermore, it provides the basic ingredients of a successful approval considering virtual and physical testing, SOTIF and cybersecurity. Finally, the direct connection to current and upcoming standards and regulations will be provided, and further challenges considering continuous inspection will be outlined.
2.45pm
Testing With a Driver – Certifying Drivers for On-Road Testing of Autonomous Vehicles

Allen Berg
Founder
Allen Berg Racing Schools
USA
Allen Berg Specialized - Autonomous/Driverless Training Systems (ABS) has trained 1000s of drivers under contract to holders of California DMV-issued AV Testing Permits; "Testing with a Driver", in compliance with regulations under Article 3.7 "Testing of Autonomous Vehicles" and sub-sections 227.32, 227.34 and 227.36. ABS also operates programs in Arizona and other locations in the USA. ABS uses a color-coded, numeric grading system, which scores participants performance as well as providing brief summaries, following the completion of up to 9 skill-based exercises which determine the competence of each participant.
3.10pm - 3.40pm
3.40pm
The ever-developing testing landscape for ADAS and AD

Benjamin Engel
Global Technology Manager
ASAM eV
Germany
Both virtual and scenario-based testing continue to gain traction in the industry as primary testing techniques for multiple goals, including for homologation and safety argumentation. What implications do these new kids on the block have for other, more established testing methodologies and workflows? What does the industry need to take into account when including these techniques in a fully featured testing campaign? What does this developing landscape require from technical services and standardization organizations? This talk will give insight into ASAM's latest study group on test specifications, released in December 2021. It aims to begin answering these questions and more, hoping to kickstart further discussions and activities around testing and validation for AD.
4.05pm
High-bandwidth SerDes links for ADAS/AD – a question of standards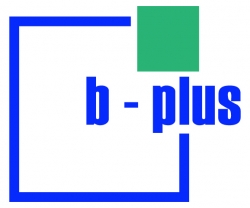 Alexander Noack
Managing Director
b-plus GmbH
Germany
During test drives, data harvesting already standardized vehicle bus systems are not able to fully map the data transmission requirements for future-oriented ADAS/AD systems. Proprietary transmission solutions based on GMSL or FPD-Link have established themselves here, but were not primarily developed for automotive use. The Automotive SerDes Alliance's ASA Motion Link and the MIPI Alliance's MIPI A-PHY standard are emerging in this area and are competing for pole position. Since the processing of raw data is increasingly taking place on centralized platforms, transmission paths must meet automotive requirements, including increased EMC immunity to interference, long service life, low costs per receive and transmit node, or simple cable routing. This presentation shows a smart way to realize a generalist and adaptive way to harvest complex measurement setups with the best data quality
4.30pm
Automated Driving Safety, ASAM OpenSCENARIO 2.0 and CDV – Tying it all together

Gil Amid
Chief Regulatory Affairs Office
Foretellix
Israel
Designing , verifying and demonstrating safety of automated driving system is still the main challenge for deployment. The presentation will focus on various approaches to address the issue, with specific focus on the contribution of recent standards like the newly introduced ASAM OpenSCENARIO 2.0, SOTIF, IEEE P2846, combined with scenario based Coverage Driven Verification and a mechanism to introduce and assess coverage based safety metrics.
Room 3

Verification, validation and data management in the virtual domain.
9am - 5.30pm
Moderator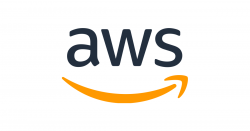 Karthik Krishnan
Worldwide Head - Automotive
Amazon Web Services
USA
9am
Digital twin autonomous vehicle testing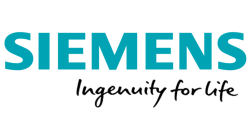 Dr Son Tong
Senior Research Engineer
Siemens Digital Industries Software
Belgium
The presentation will discuss a Siemens engineering solution for ADAS and AV testing that combines simulation, testing and algorithms. The testing framework starts with real driving data, where relevant scenarios are extracted using safety and comfort indexes. To validate the development of ADAS technologies, the algorithms will run in a digital twin fashion of physical systems using high-fidelity simulation models of vehicle dynamics, sensors and traffic. The algorithms are tested in shadow mode acting as a realistic vehicle model. Moreover, reconstructed simulation models are used to augment real-life data and generate further testing scenarios. Several ADAS use cases will be demonstrated.
9.25am
Scaling your ADAS/AD platform is not as easy as you think

James Singer
Engineering Technologist
Dell Technologies
USA

Larry Vivolo
Senior Business Development Manager - Automotive and EDA
Dell Technologies
USA
Reducing your ADAS/AD development cycle dramatically, while on a budget, requires you to optimize scale by sizing the right amount of storage, compute and GPUs. You also have to solve sensor data management challenges across the entire data lifecycle, from edge to core to cloud. See how to configure an L2-L5 autonomous vehicle simulation environment using Dell Technologies hardware integrated with industry-standard software and partner applications, to reduce development cycle time without sacrificing quality or performance at scale. In this session we will showcase an open, end-to-end reference architecture that includes an ecosystem of AI software suppliers for autonomous technology development.
9.50am
Reusable, highly optimized data pipeline for automated driving solutions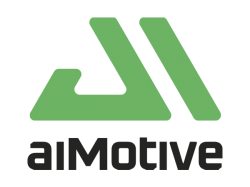 Peter Kovacs
AiDrive SVP
aiMotive
Hungary
You must have heard the concept that 'data is the new oil', but raw data isn't that valuable. The value is created when you can gather it accurately, connect it to other relevant data and exploit it for your use cases – promptly. This is especially true for automated driving. At aiMotive, we are utilizing a multi-sensor model-space network in our aiDrive 3.0 solution that can not only do all that but also create reusable data because the detection is done in a virtual, overhead view space, which can be produced from slightly different camera views than those of the reference camera layout.
10.15am - 10.45am
10.45am
Strategies for managing vehicle training data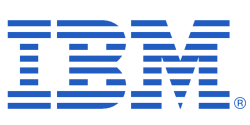 Douglas O'Flaherty
Global Ecosystem Leader IBM Storage
IBM
USA
Autonomous vehicles will always be a work in progress. There is an infinite number of scenarios with multiple variables that span weather, road conditions, obstacles and human volatility. Moving into real-world testing for software, hardware-in-line and monitoring requires data processing and intelligence closer to, or even in, the vehicle. The data that needs to be captured must be FAIR: findable, accessible, interoperable and reusable. A proper data management structure that enables global data sharing and metadata management is required. This can be architected on software-defined storage, workflows and metadata management. In this talk we will cover the basic requirements and case studies of organizations that are well down this path. It will provide guidance on some best practices and potential pitfalls as AV organizations move to real-world testing and ongoing data monitoring.
11.10am
Efficient validation of ADAS/AD systems with vehicle-level in-lab testing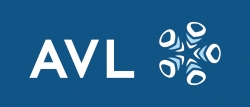 Tim Daniel
Segment Leader ADAS
AVL Powertrain Engineering Inc
USA
While modern ADAS/AD systems are improving safety and gaining popularity, their validation can be a long, expensive process. AVL has developed methods and toolchains to efficiently test and validate ADAS systems on-vehicle in a lab environment (vehicle-in-the-loop). This presentation will discuss the requirements and challenges in the validation of ADAS/AD systems; the use of virtual testing methods for validation and homologation; initiatives, standards and legislation. It will also cover vehicle-in-the-loop testing using the example of the AVL DRIVINGCUBE solution, including an introduction to DRIVINGCUBE, components and solutions, and application examples.
11.35am
Evaluation, benchmarking, and testing of intended ADAS functionality (SOTIF) in real world scenarios.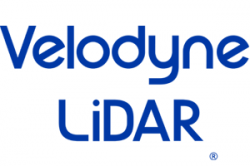 Dr Zohaib Mian
VP Product Engineering
Velodyne Lidar
USA
Passenger emergency automatic braking (PAEB) systems are a foundational element for AV and ADAS applications. They provide automatic braking for vehicles when the driver has taken insufficient action to avoid a crash. However, current systems utilizing camera and radar technology frequently fail to protect pedestrians in dark conditions, according to independent testing by the NHTSA and the AAA. To reflect real-life conditions, we believe that future PAEB testing and validation protocols, including simulation environments, should include scenarios and corner cases for dark, nighttime conditions. Adding lidar to a PAEB system can make a significant difference in low-light real-world conditions, which is an area in which current systems struggle. Safety critical performance can be evaluated and benchmarked through real world and virtual testing.
12pm
Accelerating autonomous vehicle development in the AI age: using simulation to produce high-quality synthetic data and propel your training and testing capabilities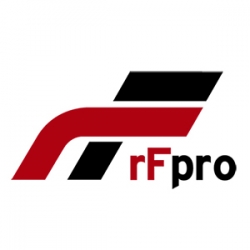 Matt Daley
Operations Director
rFpro
UK
How does the industry capture and harness the power of AI when the process of collecting and labelling data used to train AV systems is hugely time consuming and expensive? The challenges involved in covering edge case scenarios in realworld locations are vast and, therefore, component-specific training and testing in simulation has become a crucial part of autonomous vehicle development. Join us to explore the essential elements of the vehicle development cycle in the AI age and hear how our customers achieve high-quality synthetic data through rFpro's leading software solutions and world class digital models.
12.25pm - 1.55pm
Moderator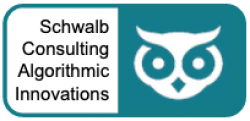 Dr Edward Schwalb
Consultant
Schwalb Consulting llc
USA
1.55pm
V&V best practices and solutions for building safe autonomous systems

Kenny Hoang
Product Manager, Verification and Validation Tools
Applied Intuition
USA
Verification and validation (V&V) of autonomous systems is a challenging task. Autonomy programs must define and follow a rigorous V&V process to ensure the safety of the systems they develop. In this presentation, we will discuss how programs should define validation goals: System capabilities, requirements, and operational design domain (ODD) taxonomy. We'll also discuss how programs can create a comprehensive scenario library to rigorously test validation goals, as well as how to calculate and measure test coverage to understand the space of known and unknown information and, ultimately, the conditions that an autonomous system can and cannot handle safely.
2.20pm
Accelerating automated testing: DevOps in complex embedded software environments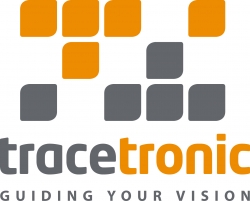 Felix Müller
General Manager
TraceTronic Inc
USA
As vehicle complexity increases and ADAS systems become more prevalent in the industry, software development is challenged by a large number of different tools, depending on the phase of development. DevOps addresses continuous integration, testing and deployment as part of an agile environment. How can companies ensure that repeatable tasks in all stages (MiL, SiL, HiL, ViL) are automated across different platforms? The presentation introduces the benefits of a DevOps approach to eliminate boundaries and facilitate collaboration between roles and departments. Attendees will discover how to utilize scenario-based and scalable testing while providing a continuous feedback loop for maximum quality.
2.45pm
Maximizing Test Efficiency by Unifying Replay and HIL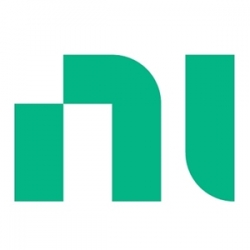 Christine Sparks
Senior Business Development Manager
NI
USA
Validating perception algorithms running on ADAS ECUs remains the most crucial puzzle piece in the connected ADAS and AD validation workflow to ensure safe and reliable vehicles reach the market. Replaying and resimulating recorded datasets from the field all the way up to closed-loop HIL techniques are common best practices. Unifying hardware configurations and test automation infrastructure can reduce capital equipment cost and improve test coverage and efficiency. Techniques like scenario coverage analysis and requirements analysis can be added to make the approach to test even smarter. A common replay and HIL infrastructure provides a path to dynamic test deployment.
3.10pm - 3.40pm
3.40pm
Enriching Point Clouds with Metadata on Solid-State Automotive Lidar

Falko Diebel
Product Architect
Ibeo Automotive Systems
Germany
High-resolution lidar point clouds are key for sophisticated perception algorithms that enable next level of driver-assistant system and automated driving. Beyond pure distance information, additional quantities retrieved from the lidar environment measurement facilitates more robust and advanced object detection and identification. Automotive-grade lidar sensors can generate metadata rich point clouds to preserve high measurement performance for the wide spectrum of application conditions in automotive applications. Such solid-state lidar sensors utilize high-resolution all-digital histogram acquisition and on-chip signal processing to generate point clouds with such additional meta information.
4.05pm
Using edge cases to test an AV in simulation

Mike Dempsey
Managing Director
Claytex
UK
Within the D-Risk project we have been developing a sensor realistic simulation environment that allows the AV to be immersed into a virtual world. We use scenarios to test and challenge the AV and a particularly important aspect of this is the simulation of edge cases so that we can verify that the system is safe to operate within its ODD. We will demonstrate how an Autoware based control system can be immersed into the simulation environment and tested.
4.30pm
Leveraging Human-in-the-Loop Annotation to Accelerate ML/AI in Autonomous Mobility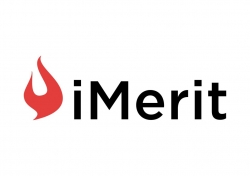 Chris Phillips
Principal Solution Architect
iMerit
USA
As autonomous vehicle companies scale in the U.S. many are navigating a critical element in the last mile of delivery – edge cases. Join iMerit autonomous vehicle expert Chris Phillips to learn how human-in-the-loop annotation of on-road scenarios is advancing AI/ML algorithm development for autonomous vehicles. Attendees will gain insight on how 2D and 3D datasets are accurately annotated to provide valuable context for machine learning models including delineating lane markings, identifying roadside objects, and marking drivable areas. Additionally, attendees will learn why pre-labeled autonomous vehicle scenarios containing fully annotated edge cases are vital to accelerating AI/ML learning.
Room 1

Advances in sensing, vision, mapping, positioning and in-the-loop testing technologies
9am - 5.30pm
Moderator

Dr Blake Lane
Senior Scientist, advanced power and energy program
University of California
USA
9am
Accelerate and scale autonomous driving validation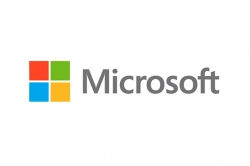 Mitra Sinha
Autonomous Development Lead
Microsoft
USA
Autonomous driving requires HIL/SIL testing and verification for safety validation with massive data sets. The resulting computational intensity is in the 10s to 10,000s of cores across CPU, GPU and other processor technologies. The ability to cost-effectively scale and easily access the latest technology innovations while ensuring the high fidelity requirements for HIL/SIL validation is critical for accelerating both the validation cycle and in-the-loop testing. In this session we will explore how the cloud can provide these capabilities to globally scale autonomous driving verification and validation for lower cost, higher efficiencies and accelerated time-to-market.
9.25am
Driving sensing and perception beyond today's capabilities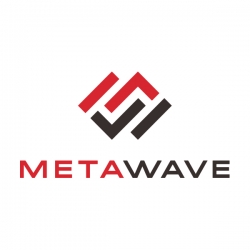 Dr Maha Achour
CEO, CTO, Founder
Metawave Corporation
USA
With cameras driving today's ADAS software stacks utilizing computational imaging and integration, there are still gaps in meeting top safety levels at full driving speeds and in unpredictable operating and weather conditions. Today's radars cannot meet long-range detection and tracking requirements while covering wide fields of view at faster refresh rates and providing reliable high imaging resolutions, along with ensuring enough power on the receiver's side. Metawave is redefining next-gen radar systems, using 'modular software-defined hybrid radar architecture' by combining the best of phased-array analog beam-steering and digital MIMO technologies, resulting in consistent performance compared with existing technologies.
9.50am
Precise localization and mapping with automotive-grade lidars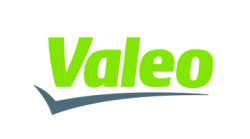 Jagdish Govind Bhanushali
Senior Software Deep Learning Engineer
Valeo
USA
The presentation will introduce the technology used by Valeo to perform precise localization using automotive-grade lidars, vehicle odometry and standard GPS sensor (10m precision) – first by using real-time motion classification of lidar point detection and then locating and updating in a point cloud map.
10.15am - 10.45am
10.45am
The key to unlocking today's autonomous vehicles depends on reliable ADAS technologies that customers can trust
Tarik Bolat
CEO and Co-founder
GPR
USA
The presentation will explain what autonomous vehicles will need to achieve in order to reach mass adoption quickly and safely, such as through additions to the vehicle sensor stack that increase precision and reliability. It will describe how additional ADAS capabilities such as Ground Positioning Radar (GPR) are safeguarding automated driving by overcoming common hurdles faced by AVs, such as snow- and rain-covered roads or within areas with poor GPS coverage or lane markings. Tarik will also offer his predictions for where he expects fully autonomous vehicles to scale first, and why he believes today's consumer vehicles are poised to leverage traditional AV technologies for a radically different and safer driving experience. Finally, he will offer valuable insights from working with auto makers and Tier 1 partners to help vehicles safely navigate where current ADAS technologies fall short for wide-scale adoption.
11.10am
Robust mapping solutions for autonomous systems
Divya Agarwal
Robotics Engineer
Facebook
USA
Lidar based maps suffer from dynamic objects in the scene, during data collection. Dynamic objects decrease the quality of maps and affect localization accuracy. In this session, we will look at mapping solutions used by Autonomous robots and cars. And discuss a simple technique that can provide better long term mapping solutions for Autonomous systems.
11.35am
Integrity – taking localization beyond accuracy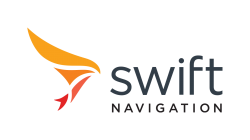 Alistair Adams
Senior Automotive Product Manager
Swift Navigation
USA
Localization is a vehicle's ability to identify where it is in the world. For autonomous vehicles, accurately and quickly locating themselves in their environment is critical. The autonomous sensor suite consists of many sensors – including but not limited to optical, ranging and inertial – providing relative position. High-accuracy GNSS is the only absolute position sensor to provide the accuracy and confidence that autonomy requires. Sensors are only as good as the confidence in the output. This session will look at how integrating integrity into the autonomous sensor suite improves overall system safety.
12pm
LiDAR Design for Manufacturing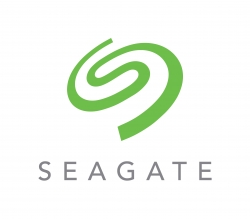 Dr Zoran Jandric
Engineering Director
Seagate Technology
USA
Design for Manufacturing Considerations for Ubiquitous Deployment of Low-Cost LiDAR It has become widely accepted that LiDAR sensors will be an indispensable part of a sensor suite that will enable vehicular autonomy in the future. However, sensor costs remain very high and prevent the ubiquitous adoption of LiDAR sensors. Bringing knowledge and expertise in Cost Engineering and Design for Manufacturing from the HDD space into the LiDAR space can accelerate the largescale deployment of LiDAR sensors. In this talk, some of the key manufacturing technologies will be highlighted.
12.25pm - 1.55pm
Moderator
Sankalp Dayal
Sr. Applied Scientist
Amazon Lab126
USA
1.55pm
Lessons learned from 10+ million miles of autonomous driving

Marcus McCarthy
Director - On-Road Autonomy
Trimble
USA
Precise and safe absolute positioning is critical to many autonomous, ADAS and V2X solutions. With more than 20 years of experience developing precise positioning solutions, Trimble experts will discuss how the company's technology is enabling innovators in autonomous transportation, including General Motors. They will share their experience from more than 10 million miles logged on the road using Trimble RTX technology to maintain in-lane position, and will offer valuable insights into how positioning and orientation technology support customers. They will also discuss how Trimble is reducing buildout time and costs with reliable POSE (positioning and orientation estimation) using the company's POS-LV system for AV/ADAS systems.
2.20pm
Innovative 4D AI, addressing and solving perception corner cases

Jacopo Alaimo
NA Sales and Business Development Manager
XenomatiX
USA
Artificial intelligence has brought image processing for object detection and classification to a higher level. Good quality results of AI-based object detection with camera data are easy to find these days. Still, AI detection results are only as good as the quality of the images and the situations that are used to train the network. These are some of the main reasons why the journey to Level 5 self-driving cars is still long. There are still too many (corner) cases and too many difficult circumstances where current camera and radar technology does not bring the required detection reliability. This presentation shows a new way of training NN on pure point cloud data, resolving some corner cases while demonstrating the value of doing so.
2.45pm
Reduce ADAS/ADS development time with in-lab sensor fusion XIL tests

Dr Jeff Buterbaugh
Business Development Manager
Konrad Technologies
USA
With rising development costs and extended testing requirements, ADAS and ADS deployment and adoption efforts continue to face time pressures. Sensor fusion tests enable software AI and hardware components to be tested together to verify and validate ADAS/ADS functional performance. This session will highlight how Konrad Technologies is extending sensor test and sensor fusion test capability across the ADAS/ADS development process from model-in-the-loop (MIL) to vehicle-in-the-loop (VIL) tests to realize sensor fusion XIL test (where XIL=MIL, SIL, HIL, DIL, VIL). We will also share some key lessons from our ongoing sensor fusion test projects.
3.10pm - 3.40pm
3.40pm
The gap between lab and road testing for radar sensing systems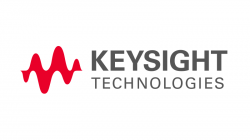 Aaron Newman
Business Development Manager
Keysight Technologies
USA
There are numerous examples of ADAS failing in production vehicles in real road situations, whether due to challenging weather conditions, incomplete scenario testing across the n-dimensional set of variables, or even unimagined scenarios. Model in the loop (MIL) and software in the loop (SIL) fulfill important parts of the design cycle, but when systems reach the hardware in the loop (HIL) stage, realistic stimulation of radar sensors in 3D dynamic environments is non-existent. Or has been. We will present a new approach providing a realistic reflection environment, including things like ground clutter, guardrail and overpass returns, and targets behind targets, with independent motion and reflection characteristics. Such a system made traceable to NIST will provide an environment in which every variable can be iterated, even down to weather. Dangerous scenarios can be tested with high confidence. Every new release of code can be regression tested against critical corner scenarios. This new paradigm will bring safer vehicles to market more quickly.
4.05pm
HIL simulations reach a higher dimension of realism

Gordan Galic
Technical Marketing Director
Xylon
Croatia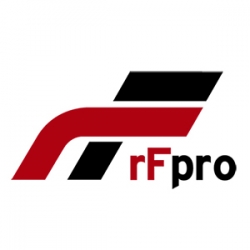 Matt Daley
Operations Director
rFpro
UK
Xylon and rFpro teamed up to explore methods of connecting hardware ECUs to simulation software. In this presentation we will describe how we immerse a real-world Surround View parking assistance ECU into a simulated world seen by four fully modeled virtual HD video cameras placed on the vehicle model driving along virtual roads. This ADAS ECU was selected based on its highly visual nature and required transfers of large amounts of video data. We will outline the challenges and solutions for quick and precise translations between physical and virtual domains that enable this full-speed and high-bandwidth HIL simulation setup.
4.30pm
Addressing Pedestrian Safety with Monocular 3D Thermal Ranging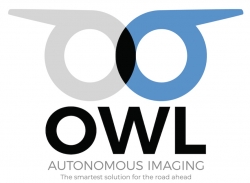 Chuck Gershman
CEO and Co-founder
Owl Autonomous Imaging (Owl AI)
USA
The current de-facto ADAS sensor suite typically comprises mutually dependent visible-light cameras and radar, but when one of these sensors becomes ineffective, so too does the sensor suite. This scenario happens often especially when it comes to pedestrians, cyclists, and animals at night or inclement weather. Owl will discuss a new modality known as monocular 3D thermal ranging that dramatically improves pedestrian safety. The system is based on speciality HD thermal imaging and innovative computer vision algorithms. Operating in the thermal spectrum these algorithms exploit angular, temporal and intensity data to produce ultra-dense point clouds and highly refined classification.
Room 2

Real-world/physical test and development, and integration with and implications for virtual testing
9am - 12.25pm
Moderator

Katherine Sheriff
Lead, Mobility and Transportation Group
Davis Wright Tremaine
USA
9am
Cloud enhanced autonomous vehicles - tested in the real world

Kristian Jaldemark
VP Sales
Carmenta Automotive
Sweden
Autonomous vehicles need to have awareness of their surroundings in order to operate in an efficient, safe and comfortable manner. In a series of industry research projects, Carmenta have explored and demonstrated different scenarios where cloud based situational awareness enhances the autonomous vehicles and act as a complementary decision support system. Investigated scenarios includes advanced sensor data sharing in the cloud, awareness of emergency vehicles and using AI to predict elevated accident risk. Demonstrations and tests have been performed in real traffic, on test tracks and with simulations. The project partners are vehicle OEMS and other AV ecosystem actors.
9.25am
Proving ground testing in the context of automated vehicles

Nils Katzorke
Project Coordinator
Mercedes-Benz AG
Germany
Automated driving systems are increasingly achieving the status of functioning prototypes. This development compels policymakers and automotive engineers to define processes to secure safe driving operations, which leads to higher numbers of required tests. The presentation shows the effects of new regulations on proving ground testing procedures and provides an overview of current test protocols. Finally, an outlook on future proving ground testing for automated driving systems will be given. Practical examples from the Mercedes-Benz proving ground in Immendingen, Germany, are used.
9.50am
Bringing AI Up To Speed With Autonomous Racing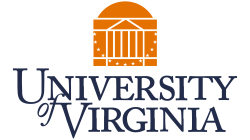 Dr Madhur Behl
Assistant Professor, Computer Science
University of Virginia
USA
Autonomous racing is an ideal proving ground for self-driving cars. Demonstrating high-speed autonomous racing has the potential to enable breakthroughs in agile and safe autonomy that could allow commercial autonomous vehicles to handle uncertain and dynamic situations in traffic. In this talk, I will describe the connections between autonomous racing and safety for autonomous vehicles - i.e. how can developing AI for agile self-driving behavior enhance overall safety for self-driving vehicles ? I will share lessons learned from the Indy Autonomous Challenge and the software setup for the Cavalier Autonomous Racing team.
10.15am - 10.45am
10.45am
Naturalistic and closed-course evaluation: active driving assistance and driver monitoring systems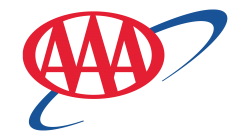 Matthew Lum
Automotive Technical Engineer
American Automobile Association
USA
AAA recently characterized the performance of direct and indirect driver monitoring systems as they represent a primary means of mitigating ADA system misuse. Specifically, direct driver monitoring systems include a driver-facing camera. Systems utilizing only steering wheel input are referred to as indirect driver monitoring systems. Direct systems were found to be more effective at mitigating driver disengagement relative to indirect systems; however, all evaluated systems allowed some degree of disengagement depending on the specific scenario. While the driver must remain attentive and maintain vehicle control at all times, it is nonetheless important to understand how ADA systems respond to possible collisions in the absence of adequate driver intervention. The performance of ADA systems when encountering critical situations involving another passenger vehicle or cyclist is described herein.
11.10am
Level 4 testing with a normal size bus in open traffic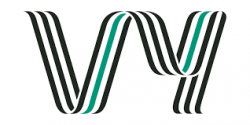 Jorgen Kjaer
Project Leader Autonomous Vehicles
Vy Group
Norway
Vy is one of the biggest bus operators in the Nordics. We have been involved in various autonomous bus projects since 2018, so far mainly with smaller shuttles. We have now started a project with a bigger, autonomous bus in cooperation with Karsan and Adastec. Our ambition is to launch Europe's first Level 4 autonomous bus project out in open traffic in December 2021. We will share insights from the project, including operational results and results from a research project focusing on user acceptance and safety standards.
11.35am
Autonomous buses in public transportation

Dr Ali Peker
CEO
Adastec Corp
USA
Adastec deployed the first-ever full-size bus at Michigan State University in the USA. We will share our experience from deployments in the USA and Europe and give details about the use cases, sensors, fusion strategies and more.
12pm
The interaction of ADAS/AD technologies and surrounding infrastructure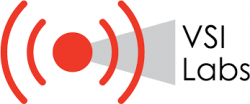 Phil Magney
Founder and President
VSI Labs
USA
VSI Labs logs thousands of miles every year testing the safety and performance of ADAS and automated driving systems. The goal of this research is to examine the interaction of AD componentry within the surrounding infrastructure. Naturally, this includes a diverse set of operating conditions from poor visibility and blinding sunsets, to an endless list of edge cases. In this session, you will learn about the challenges ADAS and AD systems face when encountering extreme operation conditions. But you will also learn about common and often overlooked situations that compromise the safety of automated driving systems.
12.25pm - 1.55pm
Room 2

Connectivity - 5G, IOT, V2X and telematics - challenges and solutions.
1.55pm - 5.30pm
Moderator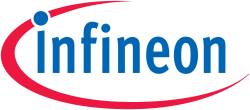 Dr Lee Gonzales-Fuentes
Staff Application Engineer
Infineon Technologies AG
Germany
1.55pm
The role of the infrastructure in the deployment of AV

Julia Monso
Vice President
Cintra
USA
The consequences of AV for our roads in terms of road safety and congestion have been the topic of a rich research stream. Nevertheless, safely scaling the deployment of AV in a congested mix of traffic will require multiple communication channels capable of offering a consistent flow to connected and non-connected vehicles featuring a wide range of automation levels. This presentation will discuss an architecture meant to address these challenges. This will include consistency in the communication flow across multiple channels; cross liabilities between the different entities providing broadcasting, sensing and perception, and event determination; interoperability between the infrastructure operators; optimizing the information plan.
2.20pm
Connecting anything that moves: C-V2X, IoT telematics and the technology behind the connected and autonomous future of mobility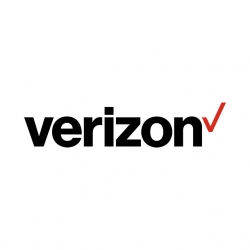 Erik Varney
Managing Director, Telematics, Industrial IoT and Automotive
Verizon Business
USA
This presentation will address the 5G cellular technology and telematics underpinning C-V2X communication and autonomous mobility for passenger vehicles, heavy machinery (construction), industrial equipment and last-mile transport. As 5G technology converges with new attitudes about autonomous mobility and the Internet of Things (IoT), it is increasingly critical that OEMs understand how to implement the 5G cellular technology defining the future of automotive and industrial mobility. Topics include C-V2X, safety applications, autonomous driving features, 5G telematics, over-the-air upgrades/always-on connectivity and hyper-precise location.
2.45pm
An intelligent solution for connected mobility

Dr Subrata Kundu
Senior Manager - R&D Division
Hitachi America
USA
During the last two decades, we have witnessed rapid progress in IoT and AI technologies that have led to the wide adoption of digitalization. Mobility is a key sector where digitalization provides new opportunities in self-driving cars and connected services. As the acceptance of autonomous vehicles increases, innovative connected applications to improve operational efficiency and reduce the possibility of human driver error are also beginning to emerge. One of the key requirements for a connected vehicle ecosystem is an efficient data management platform. This presentation will introduce the FALCON connected mobility platform, which enables improved collaborative applications for connected autonomous vehicles.
3.10pm - 3.40pm
3.40pm
Connected Mobility with 5G Technology

Scott Runner
Vice President
Capgemini Engineering
USA
The marriage between autonomy systems and connectivity is perhaps a "love-hate" relationship. We will present how 5G combined with autonomous systems and a cloud-native architecture enables rich use cases that address safety, convenience, and new modes of mobility. But at the same time, it opens up additional challenges with respect to safety, security, development, validation and maintenance. We will present three cases: one of a remotely managed vehicle, one of a smart roadside unit, and one connected user experience when freed from driving. Each enables remarkable new capabilities, but poses challenges that must be addressed in a scaleable way.
4.05pm
How V2X can make the "invisible visible"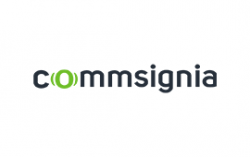 Laszlo Virag
Founder/CEO
Commsignia
USA
Over 75 percent of bicycle road fatalities happen because drivers just don't see smaller vehicles. On-board car sensors help a lot to cover blind spots, but under certain conditions the warnings come too late. Laszlo can explain how V2X not only provides a real-time data flow between traffic participants in a wider area, but this technology has the added benefit of seeing through walls. Additionally, he can get technical and explain the connectivity processes and expand upon how: • No network coverage is needed for road safety applications • Anonymized identifiers ensure data privacy • Messages contain essential traffic information such as position, heading and speed of road users
4.30pm
Optimize development cycles with distributed Positioning, Navigation and Timing (PNT) test efforts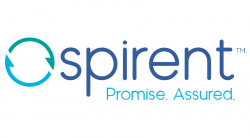 Ajay Vemuru
Director of PNT Simulations
Spirent Communications
USA
Today's cars are packed with numerous sensors - GPS, accelerometer, gyros, cameras and more, all designed to sense environments. As the sophistication of sensor components, their control software and connectivity grows there is a need to distribute the test efforts across the players of the value chain. The distributed efforts will enable OEMs and Tier 1s to jointly shorten their PNT development cycle. In this presentation Ajay will discuss a plan to share and distribute validation efforts specific to PNT.
Room 3

Best practices for safe autonomous driving
9am - 5.30pm
Moderator

Jeremiah Robertson
Consultant
EY-Parthenon
USA
9am
Safety validation for deep learning in autonomous truck development.

Tim Daly
Chief Architect
Plus
USA
9.25am
Unlocking the benefits of sensor fusion with accurate calibration for ADAS and AV

Mohammad Musa
Co-founder and CEO
Deepen AI
USA
This presentation will discuss how sensor-to-sensor and sensor-to-system calibration affect the safety and accuracy of ADAS and AV systems.
9.50am
Concerned about safety? Your training data could be veering you off course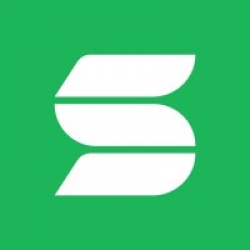 Renata Walker
Sr Product Manager. AI + Impact
Sama
Canada
The largest autonomous vehicle companies are grappling with the issue of limited data diversity to cover the range of scenarios encountered on the road. Leveraging the current data collection and annotation process, self-driving cars will not see the road for many years to come. This informative session will explain how Sama leverages an adaptive data annotation process (a robust automotive annotation quality rubric) with rapid feedback to eliminate a range of key safety issues currently encountered by all major autonomous vehicle vendors. It will also share the Sama methodology to provide 3x acceleration to data generation and optimization of your overall data generation costs.
10.15am - 10.45am
10.45am
Trusted and exPlainable Artificial Intelligence for Saving Lives (TruePAL)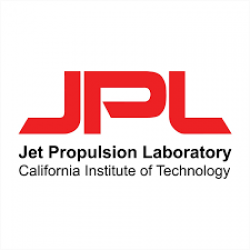 Dr Edward Chow
Manager
Jet Propulsion Laboratory
USA
It has been estimated that emergency vehicle accidents in the United States cost $35bn annually. Fatalities caused by emergency vehicle collisions are 4.8 times higher for emergency responders than the national average. The TruePAL project is funded by the National Highway Traffic Safety Administration to demonstrate how AI technologies can be used to reduce emergency vehicle accidents and improve roadside worker safety. TruePAL is an AI assistant that provides real-time warning to first responders based on predicted potential collision conditions. The presentation will show CARLA simulation results of intersection, roadside and first aid safety scenarios.
11.10am
Strategic considerations for a comprehensive infrastructure for AD software development

Jace Allen
Director of ADAS/AD Engineering and Business Development
dSPACE Inc
USA
Data-driven development of AD software features requires discrete, independent steps. Each development step requires significant amounts of data, development resources and infrastructure. This presentation looks at this process, considering agile CI/CD frameworks and AI-based software needs, and identifies common pitfalls in choosing the tools/processes that can lead to inefficiencies and rework. The presentation then recommends a comprehensive approach to identifying the key assets and infrastructure requirements that can yield considerable savings, while providing cost-effective development/test asset reuse and traceable development/validation processes necessary for the quality and safety required for standards such as ISO 26262 and SOTIF.
11.35am
Trajectory tracking and Lane change for adaptive cruise control using neural network in autonomous driving systems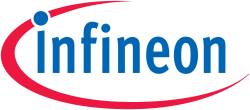 Dr Lee Gonzales-Fuentes
Staff Application Engineer
Infineon Technologies AG
Germany
Some desired features for autonomous vehicles are ensuring that the car follows an expected route, steers to the adjacent lane when cars in front are slower and adjusts the velocity of the car to keep a safe distance. Model predictive control (MPC) methods are often used as they consider the non-linear dynamics of the car that degrade the overall performance. Neural networks (NN) are included to enhance the MPC and reduce the effects of the disturbances. The traditional and NN enhanced MPC can be implemented in the new AURIXTM TC4x microcontroller. A comparative study between the proposed method with the standard one is also discussed.
12pm
Synchronized debug and trace in heterogeneous ADAS systems
Felix Martin
Embedded System Engineer
iSYSTEM
USA
As the complexity of connected embedded systems in vehicles increases, so does the need for comprehensive testing of not only the individual components but also the interconnected heterogeneous system as a whole. SoCs running vision processing on top of Linux interacting with more conventional ECUs running AUTOSAR Classic, for example, is a common occurrence. We will demonstrate how iSYSTEM's hardware analysis ecosystem gives you in-depth knowledge about your complex applications by utilizing synchronized debug, trace and network analysis. We will also demonstrate how this enables you to construct a hardware-in-the-loop testing environment for continuous feedback about your ADAS application.
12.25pm - 12.55pm
Moderator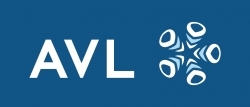 Alison Lee
Business Development Specialist -ADAS/AD
AVL
USA
12.55pm
Measuring the safety of autonomous vehicles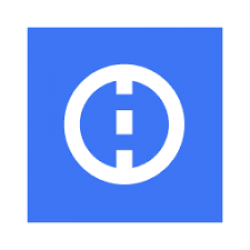 Ravi Patel
Head of Product
Streetscope
USA
Although safety cases and functional safety testing of machine-learning-based control stacks are useful methods for outlining characteristics that are important to safe operation of autonomous vehicles, neither approach provides a quantitative measurement of safety, against which progress can be measured and standards applied. We have developed and are deploying a quantitative measure of safe operations in traffic, based on continuous measurement of the positions and movements (kinematics) of traffic objects. The Streetscope Collision Hazard Measure provides a dense, continuous, inexpensive, zero-consequence way to measure, assess and compare driving behavior, e.g. different builds of an AV developer's software stack or different configurations of sensors. A quantitative measure of this type is essential to measuring engineering progress during the development, simulation and physical testing of autonomous vehicles, and to providing an independent, quantitative basis for safety standards and public acceptance of AVs.
1.20pm
Safety models, Simulation, and Naturalistic Driving Data: Advancing the Safety of Automated Driving Systems

Dr Kevin Kefauver
Technical Director
Global Center for Automotive Performance Simulation
USA
Models and simulation techniques that support the virtual safety evaluation of Automated Driving Systems are available for use to support system safety evaluation. Examples of virtual safety evaluation techniques include reachable set safety models that can be used to compute safety metrics and simulation techniques that consider a large number of test cases that allow for exploration of the system design space. These areas can benefit by leveraging real-world Naturalistic Driving Data to support the selection of safety model parameters and to identify important parameters and their ranges for test case creation. This presentation will explore how Naturalistic Driving data can be used to support the computation of safety metrics based on Intel's Responsibility-Sensitive Safety model and how Naturalistic Driving data can be used to identify Automated Driving System behaviors and associated parameters, define behavioral competency, and support test case generation for simulation.
1.45pm
Holistic cooperative driving automation development and deployment through a public road network platform

Dr Blake Lane
Senior Scientist, advanced power and energy program
University of California
USA
Development of cooperative driving automation (CDA) technology requires a holistic approach that quantifies vehicle and infrastructure automation and connectivity impacts on energy, traffic, and safety. Flexibility to move between simulation, vehicle-in-the-loop testing, and road deployment enables robust CDA development, aspects that are provided in the framework established in the present work. To support the deployment of CDA technologies and rich data analytics, a twenty-five intersection Public Road Network Platform has been established with infrastructure-based AI-Systems using lidar sensors and edge box computation. A connected traffic signal communicating with and reacting to vehicles approaching serves as an example CDA application.
2.10pm - 2.40pm
2.40pm
Application of an extended Collision Avoidance Capability metric to collision

Jordan Silberling
Principal Engineer
Dynamic Research Inc
USA
AV developers seek metrics to quantify the safety of their vehicles. The Collision Avoidance Capability (CAC) metric evaluates the ability of a vehicle to avoid a collision in all potential scenarios. The CAC calculation evaluates all possible courses of action within a vehicle's performance limitations, including combinations of braking, accelerating and steering. When a potential conflict with another object is present, the CAC classifies all courses of action as either successful (avoiding a collision) or unsuccessful (resulting in a collision). The CAC metric has been applied to the results of collision-imminent braking NCAP tests for several vehicles.
3.05pm
ADAS testing – let's not forget energy efficiency impacts!

Leo Breton
Technology Development Director
Horiba Instruments Incorporated
USA
ADAS testing methods are being developed by many organizations. There are a few different fundamental approaches to gauging the reactions of an ADAS-equipped vehicle under various scenarios for the purposes of safety and passenger comfort. If we've learned anything about vehicle testing, it is that test results are meaningless unless they are representative of real-world vehicle operation. But ADAS systems and algorithms also have the potential to either improve or degrade the real-world energy efficiency of a host vehicle, with enormous energy implications when considering the vehicle fleet. Testing concepts for gauging the energy efficiency impacts of ADAS will be presented.
3.30pm
Secure & Compliant Global Vehicle Data Collection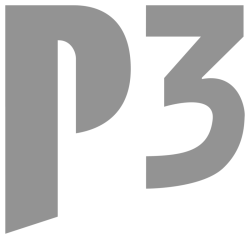 Werner Streich
Senior Consultant, Automotive Engineering
P3 USA
USA
In general, ML/AI driven autonomous system requires application / use-case representative feature rich data for optimal performance. The better the data – the better the performance of AI systems. This by itself is already a daunting technical challenge for autonomous vehicle development due to the sheer infinitive complexity of real world environmental, driving scenarios and system architectures. This talk will discuss an additional, often overlooked layer of complexity of global vehicle data collection. Security, regulatory and data governance are becoming important aspects to consider in vehicle data collection campaigns.