Speaker Details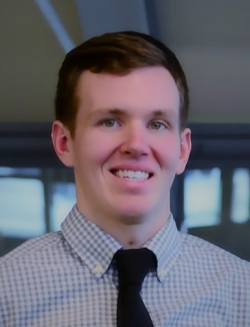 Jeremiah Robertson
Jeremiah Robertson is a consultant within EY-Parthenon, one of the largest global strategy consulting organizations helping CEOs and business leaders design and deliver transformative strategies to help build long-term value to all stakeholders. Within EY-Parthenon, Jeremiah applies his technical expertise and skills primarily within the Advanced Mobility & Manufacturing space, in addition to the Aerospace and Defense domain. Jeremiah has worked with several commercial and federal clients on characterizing the ADS standards landscape and identifying specific gaps that need to be addressed to truly see ADS deployments come to fruition. Jeremiah maintains a strong background in system safety and has developed unique approaches to developing safety performance indicators that provide proactive assessments of potential accidents. Jeremiah is a member of several SAE committees and task forces (Functional Safety and On-Road Automated Driving) as well as ISO subcommittees (ISO/TC 22/SC 32). In addition to supporting standards and best practices development, Jeremiah performs unique research projects for federal clients to help understand the current state-of-the-art of ADS technology and provides recommendations on paths forward to help ensure safe deployments.
---
Presentation
AV safety standards and regulations – where we are and where we're heading
With AV deployments continuing to expand to new operational design domains (ODDs), comes an increased focus on public road-testing guidelines. One concern arising is how to ensure the safety of on-road users, vulnerable road users and in-vehicle occupants during this stage, and there is still a critical need for regulatory consistency across different states and cities. NYC's process to permit AV testing is yet another example of a variation in requirements. Additionally, most best practices focus on safety metrics to capture, types of data to record, and safety driver training and oversight, leaving a gap in understanding what requirements are needed to perform monitoring, and guidelines to performing deployment management. This presentation will outline some of the progress in on-road testing standards and describe a path forward for ensuring safe, harmonized deployment.