Speaker Details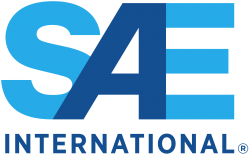 Sven Beiker
Dr. Sven Beiker has spent more than two decades focusing on the future of mobility and automotive safety during a career spanning BMW Group, McKinsey & Company, and Stanford University. Today, he is the Managing Director of Silicon Valley Mobility, a consulting and advisory firm he founded in 2017 specializing in technical diligence, product roadmaps and business models for mobility. Dr. Beiker is also an External Advisor to SAE International where he works with the industry association to further improve safety, efficiency, and convenience of automobiles and automated vehicles in particular. And he serves on advisory boards of several startups in the mobility space, as an advisor to the German American Chamber of Commerce in San Francisco, and as an advisor / co-editor to the Springer Lecture Notes in Mobility.
---
Presentation
Communication of Automated Vehicles with Other Road Users
This presentation will discuss how automated vehicles will / should communicate with other road users. Conventional (human-driven) vehicles, bicyclists, and pedestrians already have a functioning system of understating each other while on the move. Adding automated vehicles to the mix requires assessing the spectrum of existing modes of communication – both implicit and explicit, biological and technological, and how they will interact with each other in the real world. The impending deployment of AVs represents a major shift in the traditional approach to ground transportation; its effects will inevitably be felt by parties directly involved with the vehicle manufacturing and use and those that play roles in the mobility ecosystem (e.g., aftermarket and maintenance industries, infrastructure and planning organizations, automotive insurance providers, marketers, telecommunication companies). The audience of this presentation will learn about multiple scenarios that are likely to evolve in a future not too far away and how they are likely to play out in practical ways.