Speaker Details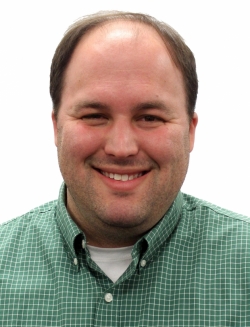 Ben Hager
Ben Hager is the Head of the Autonomous Driving and Software Engineering group at dSPACE Inc. He leads a team of engineers, programmers, project managers, and business developers to help customers solve challenges related to autonomous driving and validation testing at scale. Previously, Ben worked at Honda Aircraft Company as the Real-Time Control Design and Simulation Engineer and at Cirrus Aircraft as a Flight Test and Instrumentation Engineer. He holds a Master's degree and a Bachelor of Science degree in Aerospace Engineering from Embry-Riddle Aeronautical University.
---
Presentation
Accelerating Autonomous Driving Development through Simulation-based Validation and Verification
The presentation will focus on simulation-based validation for autonomous driving, which has emerged as an effective tool to complement physical testing and accelerate the development process. We will discuss the benefits and challenges of simulation-based validation for autonomous driving, including the use of advanced sensor models, scenario generation tools, and real-time simulation platforms. Additionally, we will present the latest trends and innovations in the autonomous driving simulation and validation field, along with case studies and examples of successful simulation-based validation projects. Attendees will learn how to leverage simulation-based validation to ensure the safety and reliability of autonomous driving systems.