INFORMATIONEN ZUR MESSE UND KONFERENZ
Parallel zur Automotive Testing Expo… Mehr als 150 Aussteller für ADAS und autonome Technologiens
Die ADAS & Autonomous Vehicle Technology Expo kommt zurück nach Stuttgart! Sie ist Europas einflussreichste Drehscheibe für Innovation, Forschung und Entwicklung im Automobilbereich und findet vom June 13, 14, 15, 2023 statt.
Die Aussteller präsentieren hier ihre neuesten Technologien zur Realisierung und Beschleunigung von End-to-End-Anwendungen für autonomes Fahren und ADAS, darunter Testwerkzeuge, Simulation, Software, Sensorik und KI.
Außerdem können Sie vom Networking an einem speziellen Begegnungsort profitieren, bei dem internationale Teilnehmer und Referenten aus der parallel laufenden Automotive Testing Expo Europe. zusammenkommen.
Termine vormerken – buchen Sie noch heute Ihren Stand!
PRODUKTBEREICHE
DIE ADAS & Autonomous Vehicle Technology Expo PRÄSENTIERT INTERNATIONALE ANBIETER VON PRODUKTEN UND DIENSTLEISTUNGEN, DARUNTER:
AV-/ADAS-Software
Künstliche Intelligenz
Testwerkzeuge
Simulationsplattformen
Validierungsinstrumente
AV-/ADAS-Hardware
Komponenten
Sensoren/Systeme
Bildgebungsanwendungen
Lidar
Radar
Kameras
Robotik
Chips
Verarbeitung
HD-Kartierung und Navigation
Lokalisierung
Drahtlose Kommunikation – 5G
V2V – V2X
Investment VC
Technische Dienstleistungen und Beratung
Teststrecken und -einrichtungen
Konzepte und Design
ACES
GALERIE
In der Galerie finden Sie Bilder aktueller Veranstaltungen
Buchen Sie einen Stand
Für weitere Informationen kontaktieren Sie bitte::
MESSEDIREKTOR/IN
Chris Richardson
KONFERENZ
DSIE ENTWICKELN EIN AUTONOMES FAHRZEUG?
SIE ENTWICKELN EIN AUTONOMES FAHRZEUG?
---
Hören Sie die Beiträge von rund 80 Fachreferenten, die die wesentlichen Bausteine und Systeme vorstellen, etwa Software, KI und Deep Learning, Sensorfusion, virtuelle Umgebungen, Verifizierung und Validierung autonomer Systeme sowie Prüfungs- und Entwicklungstools und -technologien, Tests und Einsatz unter realen Bedingungen, Standards und Vorschriften.
Speakers
Check here for updates
PRESSEZENTRUM
Willkommen im Pressezentrum für die ADAS & Autonomous Vehicle Technology Expo .
---
Aktive Pressevertreter haben Anspruch auf einen kostenlosen Presseausweis für die Messe.
---
EVENT-MARKETING
<
DIE LOGOS KÖNNEN VERWENDET WERDEN, UM DIE VERANSTALTUNGSDATEN AUF EINER UNTERNEHMENSWEBSITE ODER IN EINEM KALENDER ZU VERÖFFENTLICHEN.
---
Diese Veranstaltungslogos und -banner werden für eine Nutzung durch Sponsoren, Referenten und Konferenzteilnehmer bereitgestellt, damit sie Informationen über die Veranstaltung an Freunde und Kollegen weitergeben können.
---
EILMELDUNG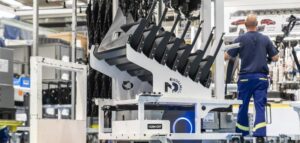 Grupo Antolin implements autonomous intralogistics system to enhance interior component factory efficiency
As part of its Advanced Manufacturing 4.0 strategy, Grupo Antolin is integrating digital technology at its Aragusa factory in Burgos, Spain, to reduce and optimize the movement of components in the facility.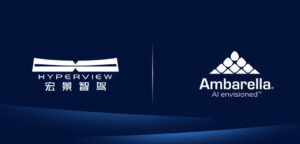 Hyperview selects Ambarella's CV3-AD automotive AI central domain controllers to enhance autonomous functions
Autonomous driving technology company Hyperview has selected Ambarella's CV3-AD portfolio of AI central domain controller systems-on-chip (SoCs) to develop high-performance computing (HPC) autonomous driving platforms.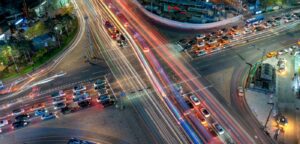 NC State University engineers propose fourth traffic light for autonomous vehicles
Transportation engineers at North Carolina State University in the USA have proposed a fourth, white light at traffic lights which would enable autonomous vehicles to help control traffic flow and which would also let human drivers know what is happening.
KONTAKT
MESSEDIREKTOR/IN
Chris Richardson
FRAGEN ZUR ANMELDUNG/ZUM AUSWEIS
Clinton Cushion
ANFRAGEN VON AUSSTELLERN
Exhibition operations manager
ANFRAGEN ZU VISA
Visa team
Veranstaltungsort
Messe Stuttgart, Germany
Landesmesse Stuttgart GmbH
Messepiazza 1
70629 Stuttgart
Germany