ADAS & AUTONOMOUS VEHICLE TECHNOLOGY EXPO
AND CONFERENCE COMES TO CALIFORNIA!
Brand new for California – the new ADAS & AV Tech Expo for developing and building next-generation connected and fully autonomous vehicles. It's Here – San Jose McEnery Convention Center
September 7 & 8, 2022
It's become the leading expo on the subject in Europe and now it's set to become a permanent feature in California in September. The event will showcase developmental tools and service providers to improve ADAS and move toward full AVs.
Simulation, modeling, absolute positioning and signal testing are just some of the development tools that will be on show alongside lidar, radar, GNSS and ultra-high-performance cables and harnesses. Everything you need for your testing and vehicle progression under one roof, with expert speakers presenting at the adjoining conference.
Some of the Products on Show
Revolutionary approach to AV training and testing
rFpro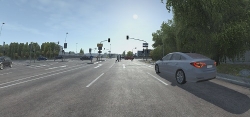 rFpro will showcase the latest version of its groundbreaking autonomous vehicle training and testing simulation software, Data Farming, at the ADAS & Autonomous Vehicle Technology Expo 2022.
---
A unified environment to design, simulate and test autonomous systems using AI and real-world data
Collimator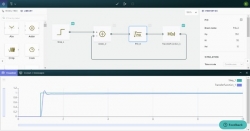 Collimator is an engineering tool for data-driven modeling and simulation of dynamic systems. Collimator's development environment combines Python with Simulink's GUI on the cloud, so you can seamlessly use open-source tools and HPC to reduce your development risk and bring products to market faster.
---
All-in-one data service platform to scale up AI
Infiniq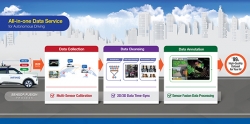 Infiniq, a leading AI data service provider in Korea, will showcase its most up-to-date data processing technology for autonomous driving: the Infiniq DataStudio all-in-one data service platform.
---
Dynamic situational awareness to improve traffic monitoring
Carmenta Automotive
At ADAS & Autonomous Vehicle Technology Expo in California, Carmenta Automotive will present and demonstrate Carmenta TrafficWatch – powerful, cloud-based software that monitors vehicles in traffic, making use of both dynamic and static data to support constant analyses of the vehicle's physical environment.
---
Compact Power over Ethernet (PoE) instrumentation modules
Alfamation – Flexmedia XM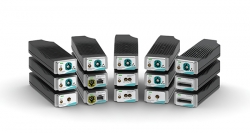 Alfamation, a leading provider of state-of-the-art turnkey test and measurement solutions, recently introduced Flexmedia XM, a family of extremely compact instrumentation modules powered and connected via PoE (Power over Ethernet).
---
Modular CPU acceleration card solves problems in most advanced datalogging
Xylon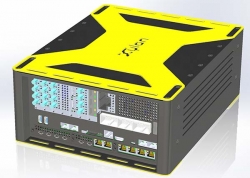 Embedded electronics specialist Xylon is currently at the production stage with its new CPU acceleration module that solves different datalogging challenges in high-end ADAS and autonomous systems.
---
What You Will See at the Expo
ADAS (e.g. pedestrian targets, datalogging, GNSS positioning, testing, validation, sensor fusion)
Connectivity (e.g. data, wireless, 5G networks, in-vehicle)
Cybersecurity
Legislation
AI and Sensor Fusion (e.g. Nvidia, synthetic data, raw data sensor fusion)
Simulation (e.g. digital twins, sensor performance, synthetic data, environmental test chambers, XIL, VIL, MIL, SIL, HIL)
Mapping
Positioning (e.g. GNSS, sensor calibration)
Safety
Validation and Testing (e.g. MIL, SIL, DIL, VIL, HIL, signal testing, sensors, ADAS, simulation)
Sensors (e.g. camera, radar, lidar, perception, GPS)
V2X (vehicle to everything)
Data logging, acquisition, and connectivity (e.g. cables and harnesses, video cameras, CPU acceleration cards, sensors)
Mobility solutions
& More!
OPENING TIMES
Opening times
Wednesday, September 7
9am – 5pm
Thursday, September 8
9am – 5pm
Event Venue
Event venue location info and gallery
San Jose McEnery Convention Center, USA
408 Almaden Boulevard,
San Jose,
CA 95113,
USA
Book a booth
For further details, please contact:
Event director
Chris Richardson