Lunchtime workshop presented by Volkswagen Commercial Vehicles
This workshop is accessible to conference delegates only. Purchase your pass
here
Conference Program
---
Room W2 - Developments, issues and innovations on the road to safe ADAS and autonomous technology deployment
09:00 - 12:40
09:00
Welcome and Opening Address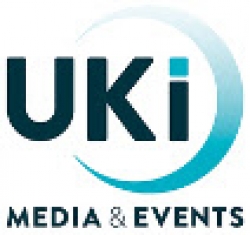 Tony Robinson
Observer of Autonomous Vehicle Developments Since 1993
UKi Media & Events Ltd
UK
Moderator

Prof Marlene Harter
Professor
University of Applied Sciences Offenburg
Germany
09:15
Autonomy market mega-trends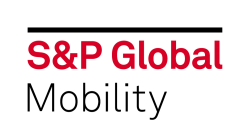 Michele Richichi
Autonomy Principal Analyst
S&P Global Mobility
Italy
Technology in the autonomy domain drives a range of vehicle functionality, from ADAS to automation to autonomous driving, and the industry continues to thrive despite challenges from the ongoing semiconductor shortage. In fact, autonomy content value per vehicle will increase substantially by a factor of 3 from today to 2034. However, different regions will experience different changes. European requirements mean more ADAS in every vehicle, while China and the USA are pushing into new technology and use cases with the support of a new generation of suppliers. Still, the challenging macroeconomic environment means struggle, consolidation and shifting expectations and timelines.
09:40
Automated Driving Systems approval: ensuring a single regulatory process across Europe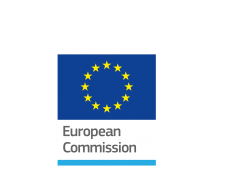 Dr M. Cristina Galassi
Policy Officer
European Commission
Italy
The new Automated Driving System (ADS) Regulation EU 2022/1426 covers the approval of driverless shuttles, robotaxis, hub-to-hub commercial applications and automated valet parking, under the small series scheme. It introduces innovative approaches for the definition of safety requirements and validation, blending together different methodologies and following an open-regulation approach. This grants enough flexibility to address the high complexity of ADS systems, but also brings the need to ensure a common interpretation of the regulatory requirements among stakeholders. This presentation will introduce the EU ADS Regulation and the Interpretation Document for its harmonized implementation.
10:05
Landscape and harmonisation needs of EU CCAM R&I and Testing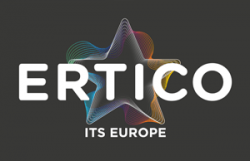 Dr Stephane Dreher
Senior Manager Innovation and Deployment CCAM
ERTICO - ITS Europe
Belgium
This presentation will provide an overview and analysis of R&I and testing activities in Europe and its Member States and introduce first findings towards the development of a European Framework for testing on public roads regarding testing regulations and harmonization needs. Building on the previous EU-funded Coordination and Support Actions ARCADE and CARTRE, the FAME project develops and maintains tools supporting the coordination and alignment of R&I and testing in Europe. It capitalizes on shared knowledge to improve, across the CCAM stakeholder community, the cooperation, consensus building and data sharing needed for the organisation and evaluation of demonstration in EU.
10:30 - 11:00
11:00
SUNRISE: Safety assurance framework for connected and automated mobility systems

Dr Oihana Otaegui
Director of Transport & Security Division
Vicomtech
Spain
Safety assurance of Cooperative, Connected, and Automated Mobility (CCAM) systems, is a crucial factor for their successful adoption and deployment in society. This requires a strong safety argumentation, which remains a significant challenge worldwide. Automotive stakeholders generally seem to agree on applying a scenario based approach. But the wide variety of individual initiatives in this field, is tending to silo solutions. The lack of a common approach hampers the large-scale and safe introduction of CCAM systems in our society. It is for these reasons that the SUNRISE project has been initiated, aiming to establish a common Safety Assurance Framework.
11:25
The UK's approach to connected and automated mobility

Sumit Pandey
Head of Commercialisation
CCAV
UK
CCAV is a joint, UK government policy unit between the Departments for Business and for Transport. This presentation will provide an update on UK government activities supported by £100m programs across R&D/innovation/commercialization, regulation and legislation, and public engagement. These programs build on £440m of joint government/industry investment since 2015.
11:50
Operational Design Domain between the poles of development, approval and operations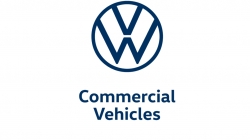 Dr Andreas Richter
Engineering Program Manager - Operational Design Domains
Volkswagen Commercial Vehicles
Germany
Automated Driving (AD) mobility services are becoming more and more reality and as a consequence more stakeholders than only the AD developer will work with the definition of conditions for a safe operation: public authorities must understand the definition to give final approval. For that they need a transparent traceability to the conducted tests. Mobility service providers want to know how the system can be applied. They need a mapping to their designated service area. The Operational Design Domain definition should always tell the same story independently how it was transformed. Upcoming standards must and will address these requirements.
12:15
Technology updates and the importance of connected driving

Thomas Jaeger
Senior Vice President Global Connectivity of Digital & Product Solutions
Dekra SE
Germany
In this presentation, Thomas will cover the latest updates on V2x technology developments (ITS-G5, DSRC-Wave, cellular), the latest regulatory and certification situation (EU, US and others) and the latest updates on testing requirements for connected and automated driving. He will also discuss the most recent developments in regional and global interest groups, future challenges and outlook.
12:40 - 14:15
Room W2

Room W2 - Lunchtime workshop presented by Volkswagen Commercial Vehicles
13:00 - 14:00
Hands-on operational design domain (ODD) specification and evaluation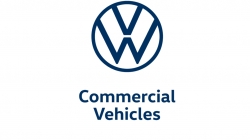 Dr Andreas Richter
Engineering Program Manager - Operational Design Domains
Volkswagen Commercial Vehicles
Germany
Join Andreas Richter from Volkswagen Commercial Vehicles and a supporting team of experts from AVL, dSPACE, Fraunhofer and Robert Bosch to learn how to specify the ODD in a machine-readable and human-interpretable fashion. During the workshop, you will apply state-of-the-art methods compliant with ISO 34503 and consistent with ASAM OpenODD. You will learn how to modularize the specification to enable assembling a single joint specification from components provided by numerous teams and experts. You will understand which use cases and data are required to support ODD evaluation, including discussion of the various technologies and data sources involved. Finally, you will understand how to quantify coverage and determine the impact of specific capabilities on that coverage via ODD comparison methods. ALL DELEGATES ARE WELCOME TO ATTEND AND LISTEN TO THE WORKSHOP CONTENT. HOWEVER, WE ARE LIMITED TO 48 PRACTICAL PARTICIPANTS WHO CAN JOIN IN WITH THE EXERCISES. THESE SPACES WILL BE ALLOCATED ON A FIRST-COME FIRST-SERVED BASIS AND CAN BE BOOKED VIA THE DELEGATE REGISTRATION FORM.
Room W2 - Standards, regulations & homologation - issues & developments
14:15 - 17:15
Moderator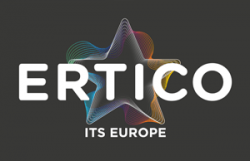 Dr Stephane Dreher
Senior Manager Innovation and Deployment CCAM
ERTICO - ITS Europe
Belgium
14:15
The basic formula to approve CAV in Europe and how to deal with scalable compliance in the future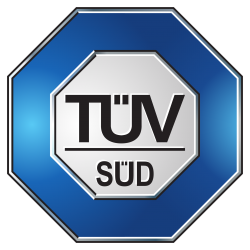 Alexander Schwab
Officially Recognized Expert for Motor Vehicle Traffic
TÜV SÜD
Germany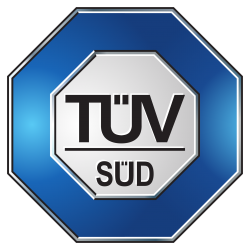 Christian Pahlke
Head of Future Vehicle Technologies
TÜV SÜD
Germany
The presentation gives an insight into the basic formula to approve connected and automated vehicles in Europe by highlighting the challenges of the European L4 directive. Furthermore, it shows the release into the market of a member state. It also explains how to deal with scalable compliance over the whole lifecycle from the perspective of a technical inspection company. There is also a focus on the importance of software updates that change the approval. The traceability of those updates must be secured by a continuous homologation process and how the current applicable test criteria must be extended analogously to the complexity of the technology.
14:40
ASAM: Painting our standards into a bigger picture

Benjamin Engel
Chief Technology Officer (CTO)
ASAM eV
Germany
Standards are playing an ever increasingly important role in enabling the shift from monolithic to modular toolchains in the industry but they are only part of the picture. We need to take into account additional aspects such as comparability, traceability and consistency, both of data and of the use of the standards themselves, in order to fully enable safe V&V of highly automated driving functions. In this presentation we will show what else we are doing in ASAM and together with other organizations in the industry to achieve this.
15:05
The Autonomous Innovation Stream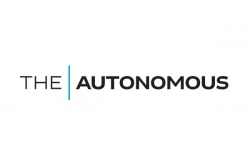 Philip Schreiner
Head of The Autonomous
The Autonomous
Austria
Our goal at The Autonomous is to overcome the safety challenges of developing and deploying autonomous vehicles on a global scale. Our Innovation Stream facilitates cooperation across the industry and academic research to develop reference solutions for all these safety challenges (e.g. architecture, AI, regulation). We will give an overview of the ongoing activities, and explain and discuss currently considered solutions (e.g. architecture candidates and KPIs).
15:30 - 16:00
16:00
The road to certified cyber-physical testbeds for automated driving systems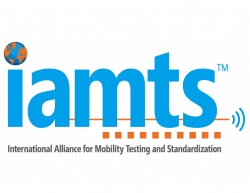 Prof Joachim Taiber
Managing Director - International Operations
IAMTS (International Alliance for Mobility Testing and Standardization)
Austria
Many OEM's and suppliers are investing in the development of automated driving systems from a bandwidth of SAE Level 2 to Level 4. Commercially most relevant are currently Level 2 ADAS systems but in particular premium manufacturers and tech companies are pushing for the market introduction of Level 3 and Level 4 systems. The key question is how regulators will approach the type approval/homologation process for ADAS/AV. Certified cyber-physical testbeds specifically designed for automated driving systems and acknowledged by regulators can play an important role in this process. The presentation will explain the activities of IAMTS in this context.
16:25
On-Board Validation (OBV): how to homologate AVs for production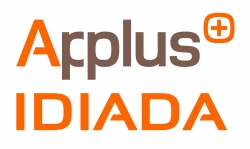 Dr Charlie Wartnaby
Chief Engineer
Applus Idiada
UK
We propose a standardised method to allow test access to automated vehicles. Borrowing the concept of the standard physical and protocol interface used in on-board diagnostics, this new interface would allow independent test houses and regulation authorities to perform final validation tests uniformly between different production vehicles, with independence and transparency, while protecting OEM intellectual property. Retesting after in-use software updates is facilitated. The ADS is commanded to process synthetic input from a test tool and its planned responses analysed for scenario-based tests; and actual perception performance is assessed using real test track objects. Every vehicle becomes a HIL.
16:50
SAE standards activities for advanced vehicle safety technology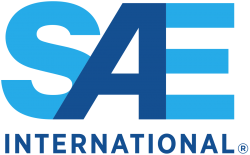 Christian Thiele
Director - Global Ground Vehicle Standards
SAE International
USA
This presentation provides an overview of SAE Standards Activities related to advanced vehicle safety technology. The presentation will focus on advanced driver assistance systems standards, V2X communication standards, on-road automated driving systems standards, cooperative driving automation standards, safety and human factors standards, cybersecurity standards, shared mobility and micromobility standards.
Room W4 - Software, AI, architecture & data management
09:15 - 17:15
Moderator

Dr Daniel Fulger
Head of R&D Program Autonomous & Connected Mobility
Capgemini Engineering
Germany
09:15
Agile architecture in ADAS

Árpád Maróti
System Architect
Continental Autonomous Mobility Hungary
Hungary
What does agile mean for architects working at the field of ADAS? How is it possible to represent the values of agile in complex automotive projects, and what are the benefits of doing so? In this talk we are going to discuss the differences between classical and agile architecture work, and present various field-proven best practices for communication, change management, technical debt management and customer collaboration for automotive architects.
09:40
Autoware Open AD Kit: SOAFEE-Based software defined vehicle development for autonomous driving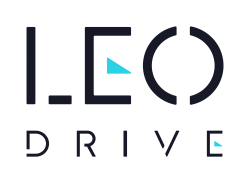 Samet Kütük
Co-Founder, Leo Drive / Vice Chair, Autoware Foundation Strategic Planning Committee
Leo Drive / Autoware Foundation
Switzerland
This presentation will describe how the Autoware Foundation is applying SOAFEE to develop the Autoware Open AD Kit, which is one of the first SOAFEE blueprints. Topics discussed include the architecture of the SOAFEE blueprint implemented in the Autoware Open AD Kit, including the Autoware OSS stack in a containerized/micro-servies architecture, integration with third-party services such as OTA and Mapping, and the cloud-native to edge development and verification framework to enable Software Defined Vehicle (SDV) development and deployment of autonomous driving systems.
10:05
Modernize AI, AV and HPC Workloads with Kubernetes Container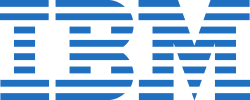 Frank Kraemer
Systems Architect
IBM
Germany
With the convergence of high-performance computing, autonomous vehicles (AV) development, AI and hybrid cloud, we'll share the latest technologies, solutions and innovations that make possible data-everywhere and compute-anywhere; develop-once and deploy anytime; cloud-scale elasticity and availability. Kubernetes and containers continue to gain traction for modernizing applications for agile deployments from edge to the core data center to the cloud. We will discuss whether it makes sense for HPC environments or workloads that require huge amounts of data like AV and AI. We will discuss the new Kubernetes container native storage solutions.
10:30 - 11:00
11:00
Sustainable software architecture development for future vehicles

Dr Florian Baumann
Sr. Director Middleware and DevOps
Aptiv
Germany
The presentation will discuss how to reduce complexity and interdependencies among the many different ECUs, unite applications to unlock new software-enabled functionality and control the software that defines the user experience of vehicles. It will also outline a standard-based approach for interfaces, which improves reuse and creates an open platform for innovation.
11:25
The future of automotive is software defined!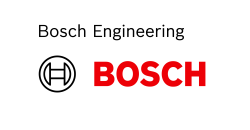 Dirk Bangel
Systems Engineering BBM Technical Strategies and Enabling
Bosch Engineering GmbH
Germany

Andy Riexinger
Senior Software Architect - Software-Defined Vehicle
Bosch Engineering GmbH
Germany
The automotive industry was and is still centering around the hardware of vehicles and the corresponding hardware development and life-cycle management. Software, however, is gaining more and more importance in vehicle development and over the entire vehicle lifetime. The vehicle and its value to the customer is increasingly defined by software. This transition towards the so-called software-defined vehicles changes the way to innovate, code, deliver and work together. But how to create ADAS and AD functions for the software defined vehicle?
11:50
Accelerating connected and autonomous vehicles through open source software

Dan Cauchy
Executive Director
Automotive Grade Linux
USA
Automakers have become tech companies with the advent of connected and autonomous vehicles, but lengthy production cycles hinder them from innovating at the speed of the tech industry. In order to keep pace with new technology and emerging trends, auto makers like Toyota, Mazda and Daimler have shifted from traditional development processes to agile, rapid development with Automotive Grade Linux (AGL), an open source software platform for all in-vehicle applications from infotainment to autonomous driving. Dan Cauchy, Executive Director of AGL, will share how 150+ AGL members contribute to the shared software platform, which decreases development times so OEMs and suppliers
12:15
Ground Truth in Perfection - How we get there

Jürgen Daunis
CEO
understand.ai
Germany
When we talk about ADAS/AD it quickly becomes clear that safety is one of the biggest challenges. Jürgen Daunis, CEO at understand.ai explains how Deep Learning / Machine Learning helps to make autonomous or semi-autonomous vehicles safe. He also talks about their effect on time to market and how to achieve the required data quality. understand.ai is on the forefront of ADAS / AD annotation automation. Customers profit from the company's automotive and machine learning competence to reach the automation levels needed to run large scale validation projects.
12:40 - 14:15
Moderator

Dr Florian Baumann
Sr. Director Middleware and DevOps
Aptiv
Germany
14:15
From architecture to digital twin testing of AD systems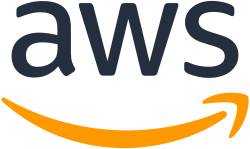 Dhiraj Thakur
Senior Solutions Architect
AWS
India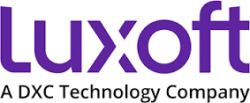 Dr Ulrich Wurstbauer
Chief Technologist - Autonomous Driving
Luxoft
Germany
Homologation of an autonomous vehicle level 3 and beyond requires a consequent shift-left approach of all development, integration and testing efforts to speed up, scale and make data driven development efforts consistent across all ASPICE levels. Therefore it becomes crucial to have a continuous reusability of knowledge starting from the system description leading to requirements and core architectures up to gaining KPI results. In this presentation Luxoft and AWS will demonstrate how this can be realized at scale covering architectural means as well as digitalized and virtualized and therefore scalable testing of digital twins
14:40
Accelerating ground truth generation and data labelling for autonomous driving.

Hossam Yahia
CTO
Brightskies
Egypt
Datasets are used widely for the validation and training of perception stack in self-driving. The needed effort for annotation is directly proportional to the amount of recorded data. This becomes quite expensive and time-consuming when it comes to having big chunks of recorded data. Brightskies has built an AI engine called BrightAnotate that is capable of automating ground truth generation for road topology, infrastructure, static environment, and traffic participants fusing multiple sensors like LIDAR, 360 cameras, radars, and GPS. Combined with a concrete annotation process, Brightskies has successfully reduced the manual effort needed by 50% and hence improve overall productivity.
15:05
Foundational technology for scalable ADAS/ADS compute platforms

Guilherme Marshall
Director, ADAS go-to-market
Arm
UK
As the industry searches for sustainable paths to deploy increasing levels of driving automation, the choice of compute platform becomes central to the business strategy of automakers and suppliers. While meeting diverse performance, power and cost requirements can be challenging, similar consideration must be given to managing software lifecycle investment across vehicle platforms. This presentation explores upcoming vehicle compute architectures trends and some of the foundational technologies, across hardware and software, required to deliver scalable compute platforms.
15:30 - 16:00
16:00
Automotive middleware optimized for ADAS and AD systems

Dr Kosmas Petridis
Product Field Manager ADAS/AD Development Cycle
ETAS
Germany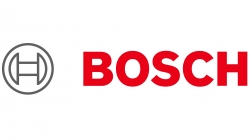 Dr Stjepan Dujmovic
Product Manager - Automotive Middleware
Robert Bosch GmbH
Germany
ADAS/AD requires special functionality for the middleware: high data volume must be handled in an efficient way, functional safety up to ASIL D has to be fulfilled, and the system must behave deterministically in the real and virtual world to enable efficient development and reliable virtual test and validation. All this is not addressed sufficiently in current middleware solutions. We will show these specific ADAS and AD requirements and discuss ways how to address the above mentioned challenges in the development.
16:25
Enhancing planning and control with embedded AI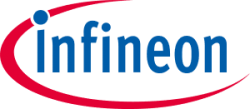 Dr Florian Hauer
Embedded AI and Autonomous Driving Expert
Infineon Technologies
Germany
Autonomous vehicles leverage artificial intelligence commonly in their perception functionality, i.e. for camera-based computer vision, radar or lidar postprocessing. There, AI benefits the quality of the perception in that the detection and classification of environmental aspects is more precise than with classical algorithms from pre-deep learning times. Similar benefits may also be yielded with AI for planning and control. However, this is not very common up to now. We present a variety of concepts and results of our work on how AI can be used for planning and control to increase passenger comfort and energy-efficiency while considering safety.
16:50
Generic fusion methods on the way to data driven development

Dr Ralph Grewe
Product Manager Perception – innovation Line Driverless
Continental
Germany
At the innovation line driverless, we're operating prototypes to understand the challenges and impact of AD. At the core of the AD system in our vehicles is a dynamic grid based fusion. It provides free space and generic objects to our planning stack in prototype vehicles to ensure the planning of a safe trajectory also when encountering unknown objects. We show examples of the system behavior in challenging perception and planning scenarios. To further push the performance and reliability of the perception, we show how AI based methods fit into the inputs and outputs of our fusion system and how we integrate these into our data loop. Based on our experience of the demand for high-quality sensor data we developed the concept of the CoSAr, which is the next step in the industrialization of L4 vehicles by providing a multi modal sensor array solving the challenges of calibration, integration and maintenance also when the number of vehicles is scaled up.
Room W1

Room W1 - Advances in simulation and validation
09:15 - 12:40
Moderator

Chris Reeves
Head of Connected & Autonomous Vehicles
HORIBA MIRA
UK
09:15
Incident detector application for weak sensor signals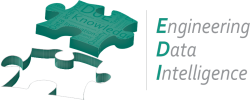 Dr Thomas Freudenmann
Co-CEO/Co-Founder
EDI GmbH - Engineering Data Intelligence
Germany
In the future, simulations will be of considerable importance for quantitative testing and validation of future automated driving functions. However, in order for these to be able to fully and reliably replace real driving situation, it is necessary to be able to map this real traffic virtually - especially with regard to critical situations. The developed incident detector application for weak sensor signals, automatically evaluates and labels critical situations in which sensors and their associated object detection algorithms could have difficulties. So the incident detector application has on the one hand a trained AI to detected and evaluate this situations automatically. On the other hand you have an edge case scenario database where you can easily browse and find relevant cases for your development and validation job. e.g. overexposure after exiting a tunnel. In a next step the image information for e.g. the overexposure after a tunnel can be used in the simulation with many variants in multiple real-time for the development and validation of new automated driving functions.
09:40
Massive simulation in the cloud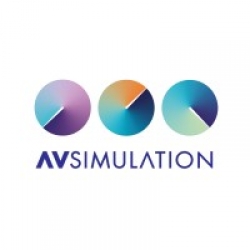 Thomas NGUYEN
Software Products Director
AVSimulation
France
Validating perception through physics based sensor models, demonstrating the safety of AD/ADAS systems or generating virtual datasets for machine learning challenges traditional desktop based simulation by requiring to run thousands or millions of simulations. SCANeR Cloud, developed by AVSimulation and powered by Amazon Web Services, is a Web-based massive computing platform that allows to prepare, run and analyze millions of SCANeR simulations in parallel including virtual scenario, traffic, sensors, vehicle dynamics, etc.
10:05
Driving in the high dynamics area: a simulation environment for automated driving on racetracks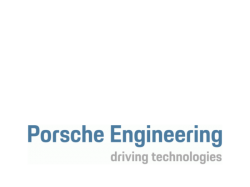 David Hermann
Development Engineer
Porsche Engineering Services GmbH
Germany
The race of the automotive manufacturers to bring new technologies into vehicles is fueled by tighter emission standards, stricter safety requirements and higher levels of driving automation. Racetrack simulation is becoming increasingly important, as it provides a safe, cost-effective, and efficient means of evaluating vehicle performance. In this presentation, we will showcase our solution for a modular simulation environment that combines a high-fidelity track environment and a full vehicle model. Our approach uses an optimized Model Predictive Control (MPC) and includes a method for optimizing the trajectory and speed profile to generate a realistic driving profile with best lap performances.
10:30 - 11:00
11:00
AI-based generation of safety-critical scenarios for automated driving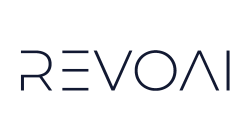 Raphael Pfeffer
Managing Director
Revo AI
Germany

Dr Rasmus Adler
Program Manager Autonomous Systems
Fraunhofer IESE
Germany
Proof of functional safety for automated driving must be based on evidence from virtual validation, as the necessary evidence cannot be generated with test drives solely. A challenge is generating relevant test cases, as there are infinite simulation scenarios and variations. RevoAI and Fraunhofer IESE present a solution to find relevant and previously unknown scenarios efficiently. They have developed an AI that learns the behavior of the test subject of an automated driving function in its environment during simulation and generates challenging and critical scenarios for the test subject. This approach allows an efficient safety evaluation of the test subject.
11:25
A practical guide to sizing your ADAS / AD infrastructure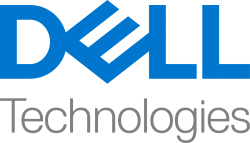 Marcel Brunner
Global Enterprise Architect
Dell Technologies
Switzerland
Developing L2-L5 autonomous vehicles requires significant resources – time & infrastructure. With pressure to reduce ADAS/AD development cycles, and limited budgets, sizing the right amount if infrastructure – storage, networking, CPU & GPU compute becomes critical. You must also solve sensor data management challenges across the entire data lifecycle – from edge-to-core-to cloud. In this session we demonstrate how to size your infrastructure for HiL and SiL testing, while considering future expansion, using hardware integrated with industry-standard software and applications. The focus will be on real-world variables that must be considered to optimize infrastructure for cost, performance and flexibility.
11:50
Get to market faster: methodically exploring unknown unsafe scenarios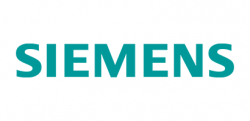 Ludo Gielen
Sr. Director Innovation & Incubation - Testing & Smart Vehicle
Siemens
Belgium
The SOTIF (Safety Of The Intended Functionality) standard has brought along a shift in the safety case, with a vehicle manufacturer carrying an increased liability. Siemens has developed a proprietary methodology to systematically generate unsafe-unknown scenarios for a specific ODD and (optionally) recorded data. By adopting the Critical Scenario Creation process, OEM's and AV suppliers have a methodology to automatically generate unknow-unsafe scenarios. Additionally, cities and traffic planners can use the tool to identify problem areas and consequently design and implement infrastructure that supports the safest operations, thus minimizing risks in the urban environment.
12:15
Challenges in creating highly realistic 3D environments for AV simulation

Yoram Bentzur
CEO
B-Design3D
Israel
In order to accelerate the development of AV and ADAS systems, often the vehicle's Software (SiL) or Hardware (HiL) is tested in a simulated 3D Environment. The information from simulated sensors such as HD cameras, LiDAR and Radar is transferred to the vehicle's computer. The AI Driver observes the vehicle's surroundings whilst driving in a simulated environment. In order to maximize its potential benefits, the 3D Environment need be highly realistic and accurate. Various methods are used to maximize the realism of the Digital Twins of streets and terrain. These methods and challenges will be addressed in this presentation.
12:40 - 14:15
Room W1

Room W1 - Accelerating development of safe ADAS and AD systems
14:15 - 17:15
Moderator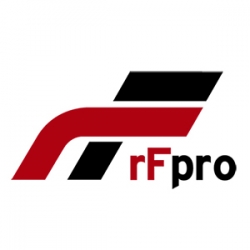 Matt Daley
Operations Director
rFpro
UK
14:15
Infrastructure support for automated driving with ODD-awareness by digital twins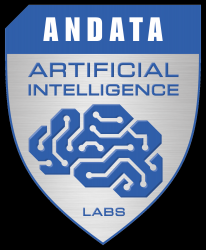 Dr Andreas Kuhn
CEO/CTO
ANDATA
Austria
Infrastructure support could make automated driving much easier in many scenarios and accelerate the safe introduction of automated driving significantly. Though the provided information must comply certain requirements in from and content to become safe and reliable enough, to deliver real added value. The proposed presentation aspires to demonstrate how a Digital Twin must be setup for being a reliable and advantageous Decision Support Platform in Cooperative, Connected, Automated Mobility (CCAM) to overcome some of the conceptual ODD limits in autonomous driving. The presentation sums up the results of several research projects like DIGEST and COPE (Collective Perception).
14:40
The urgency of active safety in urban traffic

Nihat Küçük
Chief Technology Officer
Terranet
Sweden
As urban populations continue to grow and more people choose to bike or use micro mobility solutions, traffic in cities is becoming increasingly complex. Today, 40% of all fatal traffic accidents occur in urban areas, according to the EU Commission. In response to this issue, new players are emerging and driving the development of the next generation of smart, safe, and energy-efficient vehicles. However, the current ADAS technologies on the market lack sufficiently fast detection and reaction capabilities to ensure the safety for vulnerable pedestrians and cyclists when traffic is dense and varied.
15:05
Faster V&V: methods to improve scenario selection.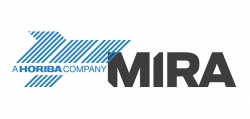 Alejandro Trueba
Senior Engineer Connected and Autonomous Vehicles
HORIBA MIRA Ltd
UK
The scenario-based testing approach requires a very high number of scenarios for the Verification and Validation of ADAS/AV. Each scenario is defined by multiple parameters that might take multiple or even an infinite number of possible values. The curse of dimensionality has to be addressed in a sensible way. HORIBA MIRA has developed great expertise in the creation, selection and execution of scenarios for scenario-based testing helping its customers achieve their V&V goals.
15:30 - 16:00
16:00
esmini and scenariogeneration - Open source tools for open standards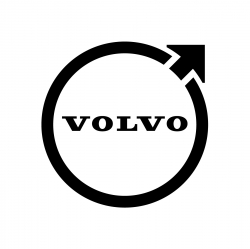 Dr Mikael Andersson
Senior Developer - AD Verification & Validation
Volvo Car Corporation
Sweden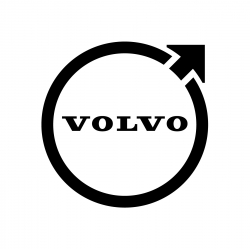 Emil Knabe
Senior Developer - Environment Simulation
Volvo Car Corporation
Sweden
In recent years, the open ASAM standards (such as OpenDRIVE and OpenSCENARIO, Open Simulation Interface) has emerged as big players in the AD/ADAS simulation community. To build a common understanding on how the standards should be interpreted, open-source tools has one big advantage: They are open for everyone. esmini and scenariogeneration are examples of such tools, stimulating the spread, usage and harmonization of the standards. This presentation will introduce these tools and show a few use cases.
16:25
A distributed co-simulation platform for the development of ADS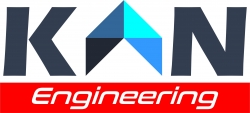 Dr Amir Soltani
Founder and Managing Director
KAN Engineering Ltd.
UK
Proving the safety of highly complex, automated systems used in Connected and Autonomous Mobility (CAM) domain requires a paradigm shift in current test methodologies to enable more collaboration and synergies among the stakeholders. Virtual testing by use of simulation tools has gained immense popularity in the CAM domain. Although there several simulation tools available in the market the existing tools are extremely fragmented and complex. Distributed co-simulation can be used to derive optimised combinations of simulation tools, leveraging their strengths and attenuating their weaknesses. KAN-Do is a tool-agnostic, distributed co-simulation platform providing a secure, data-centric, end-to-end ADS development framework.
16:50
Automating safety testing for ADAS & AV perception components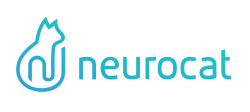 Florens Greßner
CEO & Co-Founder
neurocat
Germany
ADAS and AV functionalities built around perception components must be tested rigorously and early in development to achieve safety and reliability across adverse conditions and scenarios. However, challenges remain in assuring safe performance. This talk will discuss solutions to these challenges derived from our joint work with an OEM on safety evaluation of a traffic sign classifier for an ADAS highway pilot feature. We will show how the testing tool aidkit facilitated ODD-based performance analyses for perception models based on diverse data augmentation techniques. Additionally, providing insights regarding the integration of aidkit into safety validation processes, as well as method validity experiments for various automotive use cases.