Lunchtime workshop presented by Volkswagen Commercial Vehicles
This workshop is accessible to conference delegates only. Purchase your pass
here
Conference Program
---
Room W2 - Validation, verification, data management and in-the-loop testing
09:00 - 17:00
Moderator

Dr Sagar Behere
Vice President of Safety
Foretellix
USA
09:00
Quo vadis datalogging?

Bernhard Kockoth
Global Technology Scout
Vigem GmbH
Germany
In the 2020s datalogging products became available for even the most demanding high data rates. Now that camera megapixel and resulting data rates no longer double every two years, new future requirements will evolve into challenges for today's measurement-oriented datalogging products. The datalogger as an edge device already is an ongoing development, with stakeholders all over the place who want a piece of the action in both the vehicle platforms and the cloud. Then there is an almost untouched topic: safety and security in vehicle networks.
09:25
Automatic data generation and training of machine learning models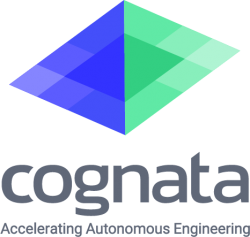 Danny Atsmon
CEO and Founder
Cognata
Israel
In this lecture, we will discuss the Cognata Datalab system, an interactive and automatic system specifically designed for training and evaluating the performance of autonomous systems such as AV and ADAS. We will explore how the system uses synthetic data and a simulation system to train and fine-tune neural networks until optimal performance is achieved, resulting in more robust and reliable autonomous systems.
09:50
Data-driven development for autonomous driving functions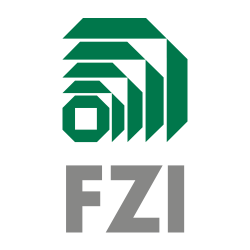 Stefan Otten
Division Manager
FZI Forschungszentrum Informatik
Germany
In order to make automated driving a reality for people all over the world, car manufacturers have to develop automated driving features and prove their safety and security. The collection and analytics of mass data produced by vehicles is a key factor. This presentation will explain opportunities and challenges for the use of mass vehicle data during all stages of development on an exemplary automated driving feature. Showcases of practical use within a big-loop ecosystem with dashboards and key performance indicators are presented. These methods facilitate engineers to continuously evaluate and improve their function over the entire lifecycle.
10:15 - 10:45
10:45
Overcoming the autonomous vehicle data-collection challenge with new simulation technology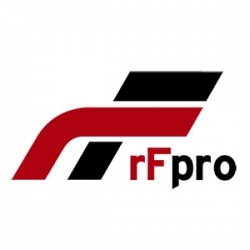 Matt Daley
Operations Director
rFpro Ltd
UK
One of the biggest challenges facing the AV industry is the collection of high-quality, safetycritical data to train and develop vehicle sensor systems. In this presentation, rFpro will provide technical insights into its new ray tracing rendering simulation technology, that, for the first time, accurately replicates what sensors observe, enabling the use of simulated data to train perception systems. It will reveal how a technical partnership with Sony Semiconductor Solutions, is integrating sensor models into rFpro's new simulation technology. Together, this enables development to begin, before physical sensor prototypes have even been built.
11:10
Quickly bring up your data harvest to the clouds

Gordan Galic
Technical Marketing Director
Xylon
Croatia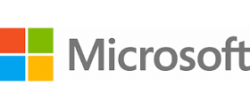 Madhuri Narayana Rao
Senior Product Manager
Microsoft
USA
Test fleets generate terabytes of raw vehicle data that must be easily offloaded with minimum vehicle stop time. Microsoft and Xylon enable test drivers to bring harvested data to globally accessible computing clouds in the shortest-possible time. Without hardware modifications, Xylon's logiRECORDER Automotive HIL Video Logger enables direct plug-in of Microsoft Azure SSDs and full-speed recording of encrypted data. Filled SSDs can be exchanged within seconds and shipped to the nearest Azure region center. The presented solution completely eliminates the time-consuming and costly process of copying data from the logger's storage to the storage media suitable for cloud services.
11:35 - 12:25
Panel discussion - Safety validation for Highly Automated Driving
Highly Automated Driving offers many potential benefits. But despite technological progress, timelines for large-scale commercial deployments remain uncertain, the main barrier being safety. In this panel, experts from the industry will discuss and provide insights regarding the challenges of safety verification and validation and the innovations needed for assuring safety and building a valid Safety Case.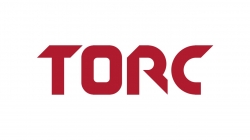 Hing Wong
Senior Director of Engineering
Torc Robotics
USA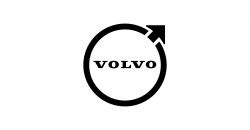 Ivica Svagusa Maric
Global technology manager AD verification & validation
Volvo Autonomous Solutions
Sweden

Dr Sagar Behere
Vice President of Safety
Foretellix
USA
Moderator:
Julia Werra, Associate Partner, McKinsey & Company
12:25 - 14:00
Moderator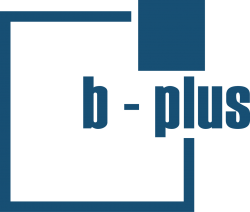 Adrian Bertl
Strategic Product Manager
b-plus technologies  GmbH
Germany
14:00
Efficient validation of ADAS/AD functions through a combination of test methods

Dr Dominik Dörr
Lead Product Manager
dSPACE
Germany
The validation of ADAS/AD functions requires the use of different test methods to holistically validate the entire application. Separate tools and frameworks today make efficient validation difficult. In this presentation, dSPACE proposes an integrated framework with global data management to ensure efficient collaboration between distributed teams and overcome common weaknesses. Combining the test methods scenario-based testing and data replay testing in this framework enables back-to-back testing with real-world data and synthetic scenarios generated from this real data. This increases the validity of test results, saves time and costs, and enables additional use cases such as model validation.
14:25
Trusted data ecosystem enabling virtual validation of AD functions

Alexander F Walser
Managing Director
Automotive Solution Center for Simulation e.V.
Germany
Limitations in physical testing made virtual validation of highly automated driving functions mandatory. The model-based development approach is accompanied by deep supply chains of simulation artifacts. For the composition of application-related digital twins, the availability of qualitatively suitable data from different sources is crucial, which is becoming an increasing challenge. The availability of data is impacted by defining clear requirements in a trusted data ecosystem. For this reason, around 20 well-known industrial companies and research institutions are exploring solutions in the collaboration project GAIA-X4PLC-AAD for topics such as access management, data sovereignty, data quality assessment and use of data spaces.
14:50
Powering autonomy with log data: best practices for log management

Levi Walsh
Product Manager
Applied Intuition
USA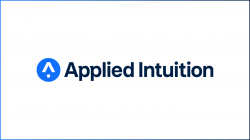 Daniel Feldman
Software engineer
Applied Intuition
USA
Log data is one of the most essential building blocks of autonomous systems development. However, due to the costs and risks involved in real-world testing, autonomy programs must collect and manage their log data effectively. In this presentation, we will discuss the journey of a log file, starting with log collection and exploration to storage and archival. We will also discuss the technical building blocks, ideal workflows and cost-management strategies of an expansive log management process.
15:15 - 15:45
15:45
MOSAR scenario manager and framework insights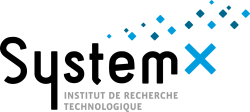 Erwan Revert
Software architect
IRT SystemX
France
The MOSAR platform offers a scenario based methodology and its associated tools designed for research activities on the safety of automated driving systems. It notably includes a scenario manager and a safety relevant scenario library which as been successfully supplied with driving data, accidentology studies as well as expertise scenarios and use-cases. It is the result of several projects involving the IRT SystemX (Institute of Research and Technology) and leading French automotive and public transportation players. We propose a presentation of the MOSAR framework and its surrounding concepts.
16:10
Increasing efficiency and safety for ADAS/AV testing and simulation validation

Lukas Proprentner
Head of R&D - Active Safety
Humanetics Austria GmbH
Austria
In recent years, the amount and complexity of ADAS/AV tests increased, this drives higher demand for proving ground area usage. Furthermore, the validation of simulation results creates the need to map these scenarios into the real world seamlessly. To manage these challenges integrated software solutions need to be developed, that increase the efficiency of time and area usage, not only on the test track but also in the office. In addition, these solutions must add further safety features to enable safe testing.
16:35
ADAS Domain Controller Validation HILS Development
Jinjong Lee
Head of ADAS System R&D
Konrad Technologies Gmbh
Germany
To test ADAS Domain Controller function, the developer need the HIL system with sensor emulation method.In this presentation, we will show our latest HILS technologies with followed topics. - Video Data Direct Injection with RDMA(Remote Direct Memory Access) -Radar Raw Data Direct injection -Ultra Sonic Object Simulation -GNSS Target Simulation The HIL has to be combied all environment simulation method with raw data or object data emulation.
Room W4 - Best practices, standards and regulations for the deployment of safe ADAS and autonomous driving technologies
09:00 - 17:00
Moderator

Markus Kremer
System Architect ADAS/AV
FEV.io GmbH
Germany
09:00
Autonomous driving in Germany: the future of cars as smartphones on four wheels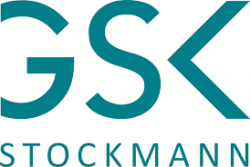 Jörg Kahler
Partner
GSK Stockmann
Germany
With the enacted Autonomous Driving Act in 2021, Germany created the world's first legal framework for Level 4 vehicles on public roads. Where do we stay now? What is the current legal framework, also beyond Germany? With the disruptive entrance of new players in the market, what challenges does it impose on our concepts of liability and warranty? The presentation will also give an outline of the remaining challenges regarding the issues of data privacy and data security.
09:25
Deploying a safe and trustworthy AV in different markets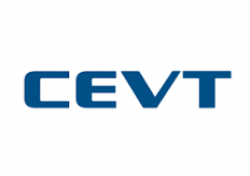 Vivetha Natterjee
Autonomous Vehicle Safety Specialist
CEVT - Geely holding company
Sweden
Now that we have removed the human from the vehicle, has the AV become safer in traffic? No. We have removed the human and not the human element. But wait, is removing the human the solution? No. In fact, the opposite is true: the more the merrier. In my multi-pillared approach to continuously improving and deploying safe and trustworthy autonomous vehicles, inclusion is key. Data, verification and personas need to be weighed equally. Humans in our different roles (as engineers, as drivers, as traffic inspectors, etc) are to be modeled using AI in order to understand and prove the safety of AVs.
09:50
Methodology for a Connected-AEB function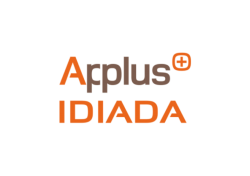 Xavier Sellart
Coordinator of Connected and Automated driving solutions
Applus+ IDIADA
Spain
The SAFE-UP project demonstrates how V2X connectivity can improve the current ADAS systems (e.g. AEB) on selected scenarios. The Connected-AEB function developed within the project leverages SOTA technology and innovative techniques to feed the data fusion system with additional perception information from external trusted sources, which provides wider and better visibility of the objects around even with NLOS (Non Line Of Sight) conditions. This presentation will include the methodology followed to develop such system, which could be of reference for incoming V2X-enabled ADAS systems.
10:15 - 10:45
10:45
Safety argumentation for a validation data set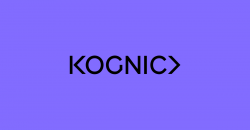 Pooyan Sadeghi
Perception Expert
Kognic AB
Sweden
Testing of an ML- and AI-based perception system shall be realized as a part of the safety assurance of ADAS and AD. We speculate a safety-aware perception system to be validated needs the knowledge of an ideal result. This ideal result, a validation data set, shall contain all the valuable information about the surrounding traffic and environment the perception system should perceive. Therefore we need to address it as a part of the perception system safety case. The presentation will provide sufficient argumentation on the safety aspects a validation data set must fulfill to validate a perception system at different stages.
11:10
Predicting road weather for ADAS and AD

Samu Karanko
Head of Science, Vaisala Xweather, Europe
Vaisala Oyj
Finland
Presentation includes an overview of the generic road weather forecasting process and how that process must be tailored to the special use cases of AD/ADAS. The pros and cons of vehicle sensors and road weather forecasts are reviewed in the AD/ADAS context, and the benefit of using fleet sensor data to improve road forecasts is quantified. Finally, a brief tour of weather phenomena relevant to AD/ADAS is given, along with the predictability of each phenomenon.
11:35
Safety assessment and risk quantification in autonomous vehicle development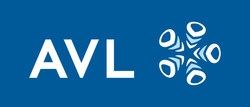 Dr Heiko Scharke
Global Product Manager
AVL List GmbH
Austria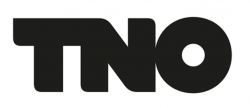 Sytze Kalisvaart
Senior Project Manager
TNO
Netherlands
The presentation will give an overview of various safety assessment and residual risk quantification methods for autonomous vehicle development and homologation and requirements according to SOTIF standard and UNE157 ALKS regulation. It will demonstrate the required workflow from real-world data to scenarios to safety and risk assessment and visualization. Furthermore, it will present in detail a unique approach that AVL has developed together with a partner to evaluate risk levels from scenario data and real-world statistics within the AVL toolchain.
12:00
A conceptual framework for ADAS/AD safety

Gaurav Tomar
Automotive Industry Manager
The MathWorks GmbH
Germany
The automotive industry has reached a clear consensus that virtual simulations are crucial to validate the safety of the intended function (SOTIF). This talk presents a conceptual framework that guides these virtual simulations based on ISO 21448. The audience will learn how the industry is addressing the safety of ADAS/AD. Key takeaways will be: • Argumentation framework to ensure SOTIF • Identification of critical scenarios through analysis • Development of validation and verification strategy based on virtual testing • Identification of critical scenarios from real driving data • Standardized interfaces between tools in simulation toolchain
12:25 - 14:00
Moderator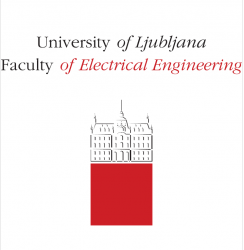 Prof Jaka Sodnik
Full Professor
University of Ljubljana, Faculty of Electrical Engineering
Slovenia
14:00
Fully autonomous parking based on 360° camera system

Duong-Van Nguyen
Head of ADAS
Panasonic Automotive Systems Europe
Germany
Automated parking has been dominated by ultrasonic-based systems for the last decade. Such systems have fundamental limitation in range and scene understanding, and thus can only cover simple use cases with relatively low success rate. This presentation will introduce a novel approach of fully autonomous parking purely based on camera systems. The system can cope with all scenarios including today-operational design domain and additional challenging use cases such as misalignment, narrow, small/thin obstacles (pole, baby, trolley, etc) and cluttered environments (bushes, nets, fence) with and without park marking. The success rate of the proposed system is much higher than the existing systems.
14:25
Preparing for safe commercial deployment of automated vehicles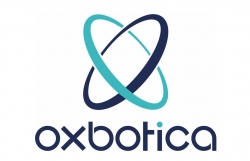 Camilla Fowler
Head of Safety Assurance
Oxbotica
UK
Oxbotica is advancing self-driving capabilities through the development and implementation of three key products: Oxbotica Driver, Oxbotica Cloud and MetaDriver. This presentation will outline how we are preparing for the safe and successful commercial deployment of these products and will offer insights into our safety management system, preparing for regulatory authorization and ensuring continued safety throughout operations.
14:50
Tool and Library Qualification according to ISO 26262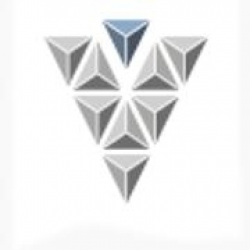 Oscar Slotosch
Vorstand
Validas AG
Germany
In the presentation we provide the basic requirements from ISO 26262 for tool qualification and library qualification. We explain how the tool confidence level is computed and provide examples. We present the arguments for and against tool qualification: Either the tools have to be used "carefully" or they have to be validated. Since library software is part of the product the requirements are higher and will be also presented in the talk, together with reccommendations how to identify only the used functions in order to reduce qualification efforts. We present a set of documents that help to pass every assessment
15:15 - 15:45
15:45
New paradigm for autonomous vehicles : Artificial Intelligence-based prudence assessment.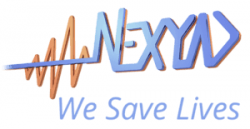 Gerard Yahiaoui
CEO
NEXYAD
France
We present a new paradigm for Autonomous Vehicles (AV). Main approach today consists in cutting situations into hundreds of use-cases and developing a control law for every use-case. We propose a disruption: assessing prudence level of vehicle behavior in its environment, done by an Artificial Intelligence. We explain how this AI works. We show that once prudence level is assessed in real time during driving, one can use it: vehicle behavior must be automated in order to keep prudence at a high level. We show several applications to AV, including STELLANTIS longitudinal automation results with this new AI technology.
16:10
Testing ADAS and AVs in a deterministic simulation environment

Mike Dempsey
Managing Director
Claytex
UK
Its essential that we can test our ADAS and AV systems on a wide range of scenarios covering nominal, critical and edge cases. This must be done in a deterministic simulation environmen so that the same test can be run in repeatable manner with the only variable being the ADAS/AV controller behaviour. AVSandbox provides a deterministic and sensor realistic simulation environment that allows the ADAS/AV controller to be immersed into the virtual world and tested on a diverse range of scenarios to identify failure modes and focus the development effort to improve safety.
16:35
Enabling regulatory compliance of automated driving systems

Daniel Gamber
Chief Commercial Officer
Kontrol GmbH
Germany
Kontrol has developed a technology and software platform to support requirements processing and system validation. Based on the example of R157, the analysis and processing of a set of legal requirements and corresponding technical requirements is demonstrated. Kontrol enables end-to-end compliance across the value chain. Kontrol illustrates the concept of a digital loop and exemplary virtual homologation of ALKS by integrating Kontrol's software in a simulator for virtual validation. This helps to further accelerate the deployment of automated vehicle functions and adjacent business models.
Room W1

Room W1 - Sensor test & development. Utilizing sensor data
09:00 - 12:30
Moderator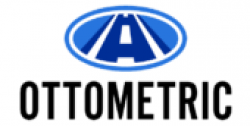 Joseph Burke
CEO
Ottometric
USA
09:00
Closing a critical coverage gap in Replay and HIL testing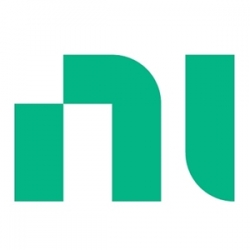 Dimitrij Gester
Principal Offering Application Expert
NI
Germany
To achieve the required reliability and safety levels of ADAS and Autonomous Driving, the industry needs to scale test coverage capacity to execute an ever-expanding range of scenario-based Hardware-in-the-Loop tests utilizing both prerecorded data acquired from test drives and virtual data from high-fidelity environmental simulation software. Testing infinite but real-world scenarios requires switching back and forth between Replay and HIL to maximize test coverage as gaps are not acceptable. Learn how to close a critical gap in direct fault injection into the Mobileye chipset using ECU release software instead of HIL mode, to release safer products to the market faster.
09:25
Windshield ADAS camera view field inspection
Olaf Thiele
Product Manager Automotive Applications
LaVision GmbH
Germany
For camera-based automobile Advanced Driver Assistant Systems (ADAS) high image quality levels are essential for autonomous driving levels 3 and higher. This makes improvements in optical quality control of windshields necessary for automotive manufacturers and ADAS developers & glass processors around the world. Established measurement of the pure optical distortions (optical power) in milli diopter (mdpt) are not effective for hyper focal distance. LaVision shows a new test system for quantification of the spatial frequency response (SFR) of the windshield in the ADAS camera area. Impacts of multilayer windshield glasses to image quality are analyzed.
09:50
Automotive LiDAR to boost the BIM and digital twin trend

Karsten Bronowski
Sales and Business Development Central & Eastern Europe
XenomatiX
Belgium
BIM and digital twin are buzz-words in the development and maintenance of public assets, automotive manufacturers invest often in smart city applications and see a merge between autonomous vehicles and public assets maintenance. This paper describes the evolution from digitization for purely automotive development to digitization that support that merge. (Autonomous) vehicles evolve to data source for which use cases extend the pure automotive market. - Automotive use cases for digitizing roads - automotive as data provider for road authorities - drastic change in the landscape of future road surveying
10:15 - 10:45
10:45
Utilizing LiDARs at scale for ADAS safety, compliance and efficiency

Mohammad Musa
Co-founder and CEO
Deepen AI
USA
Real-time sensor calibration involves performing calibration tasks on the sensor itself, using local data and computing resources. It improves accuracy, reliability and safety. This is important in applications requiring rapid or real-time responses, like autonomous vehicles, industrial automation, robotics, and more. This presentation will focus on multi-sensor calibration with an emphasis on LiDAR, camera, radar and IMU sensors
11:10
New breakthrough open-road ground truthing performance with INS+LIDAR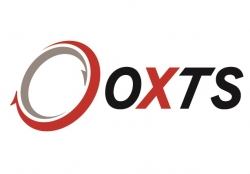 Stefan Lohmüller
Commercial Director
OxTS GmbH
UK
Automotive engineers need accurate and reliable vehicle measurements for open-road vehicle testing. Inertial navigation systems provide reference data for position, orientation and vehicle dynamics, but when GNSS signals are blocked or reflected, that data will drift over time. In this presentation, OxTS will present case study data which demonstrates a new breakthrough in open-road INS performance, where LiDAR odometry data and INS navigation data have been combined into one measurement stream, minimising drift in GNSS-denied test areas.
11:35
The importance of sensor data management for autonomous driving development

Nicolas DU LAC
CEO / CTO
Intempora
France
Validation of AVs requires Petabytes of real-world data and the costs for managing the data in the cloud are immense. A key challenge is to access, analyze, and structure the data to automatically identify relevant events. It is important to understand what data has already been recorded, what is redundant and could potentially be disposed of or stored in lower-cost storage options and what data is relevant and still needed to test perception algorithms. We will present the data pipeline and show how sensor data management can help to accelerate the validation and deployment of autonomous vehicles on the road.
12:00
Detecting the unsafe unknowns - How a complementary perception channel enables safe automated driving

Eric Richter
Director Technology Innovation
BASELABS
Germany
AI-based perception alone cannot ensure the safety of automated vehicles. The presentation discusses the safety aspects of typical perception and planning stacks. It proposes a complementary safety channel to address currently used algorithms' weaknesses. This safety channel explicitly handles unsafe and unknown objects and ensures that the automated vehicle never collides with any of them.
12:25 - 14:00
Room W1

Room W1 - Connectivity & positioning
14:00 - 17:00
Moderator

Dr Raphael Grech
Technical Strategist - PNT Emerging Technologies (Position Navigation Timing)
Spirent Communications
UK
14:00
Lifecycle monitoring of wireless connectivity devices in smart cities

Matyas Suveg
R&D Manager
NOFFZ Technologies
Germany
It is not acceptable that a safety critical vehicle-to-everything communication device sends the first message right before the accident is about to happen. We need to test these devices thoroughly all along the lifecycle of the vehicle. As we want to rely on vehicles and smart city components not only for transportation, but also as a connected network device, the testing must cover several wireless standards: 4G, 5G, WLAN, Bluetooth, V2X, UWB. This is a wide spectrum to cover, so one must apply innovative test tools to keep costs low and test coverage high.
14:25
Safe and precise GNSS positioning, a relevant input for AV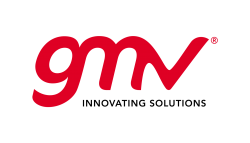 Carlos Busnadiego
Head of Automotive Products & Processes
GMV
Spain
The key for the success of autonomous driving is guaranteeing safety. Vehicle positioning based on GNSS, hybridized with other sensors like inertial measurement units and wheel odometers, is a critical input to the decision-making algorithm which is used within autonomous driving. Highly accurate positions are not sufficient; in the search of safety, we must ensure that all positioning data produced is free from unexpected errors due to rare hazards no matter how unlikely they are. This is commonly known as the Integrity concept. Integrity is the capability to detect and exclude in real time hazards affecting the positioning data.
14:50
Smart routing solution to maximize safety of connected automated vehicles

Dr Subrata Kundu
Senior Manager
R&D Division, Hitachi America, Ltd.
USA
With the recent advancement of sensing, AI, and automation technologies, connected automated vehicles have gained significant attention nowadays. As the acceptance of connected automated vehicles increases, innovative connected applications to improve safety and operational efficiency as well as to reduce the possibility of error are also beginning to emerge. We have been developing connected mobility platform FALCON®, which enables improved collaborative applications for connected automated vehicles. This presentation will introduce an innovative routing solution to maximize the time of automated driving for a connected automated vehicle using connected mobility platform FALCON®.
15:15 - 15:45
15:45
ISO17025-conform assessment of GNSS correction under the aspect of safety

Ernst Phillip Mrohs
Head of Laboratory
NavCert GmbH
Germany
The usage of PNT services/functionalities are increasing. Combined with these, the usage of GNSS correction-systems becomes common and more services providers are coming to the market. Furthermore the services are also used in combination with GNSS based systems for the assessment of the performances of PNT-systems in the scope of type approval e.g. ADAS-UNECE-R152. Thus the need to assess independently the quality, performance and safety of such correction is an increasingly important topic. NavCert conducts certification for this and conducted an internal-project to address topics from ISO-26262. This presentation covers experience from current certifications and topics from the internal project.
16:10
Safe and secure precise positioning in automated driving environment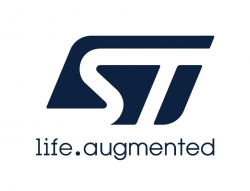 Johann Henkel
Technical Marketing Manager
STMicroelectronics Application GmbH
Germany
The widened application of high level ADAS system towards full automated driving in modern cars together with the rising connectivity demand, such as OTA, lead to increased functional safety (ASIL) and cyber security requirements for all involved components. Providing a precise position with high availability, protection levels, robustness and integrity is a key element for such ADAS systems. This means for a GNSS receiver, as STM's TeseoAPP family, besides robustness against jamming, spoofing, meaconing attacks, to cover additionally safety and security standards as ISO26262 and ISO/SAE 21434, complemented by secure boot capabilities to prevent manipulation of firmware.
16:35
Integrity—Localization beyond accuracy
Jochen Steinhauer
Automotive Region Manager Europe
Swift Navigation
USA
Localization is a vehicle's ability to identify where it is in the world. For autonomous vehicles, accurately and quickly locating themselves in their environment is critical. The autonomous sensor suite consists of many sensors – including but not limited to optical, ranging and inertial – providing relative position. High-accuracy GNSS is the only absolute position sensor to provide the accuracy and confidence that autonomy requires. Sensors are only as good as the confidence in the output. This session will look at how integrating integrity into the autonomous sensor suite improves overall system safety.