Lunchtime workshop presented by Volkswagen Commercial Vehicles
This workshop is accessible to conference delegates only. Purchase your pass
here
Conference Program
---
Room W2 - ADAS and AD homologation and validation stakes and solutions to achieve the safety challenge
09:00 - 12:30
Moderator and Program Advisor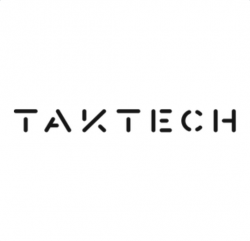 Marc Pajon
Consultant
TAKTECH SAS
France
09:00
Autonomous vehicle safety design and validation process and the role of virtual testing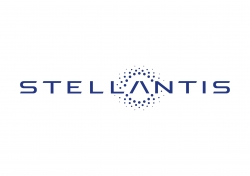 Vincent Abadie
Senior Fellow ADAS and Autonomous Driving
Stellantis
France
What is the difference between ADAS and Autonomous driving ? The answer is… safety design and demonstration level. The ISO standards define the objectives and the global methodology and regulation defines a process based on 3 pillars: proving ground testing, open road driving and virtual simulation. But the way to design a safe Autonomous Driving System and demonstrate the achievement of the safety goals is not well defined nor standardized, especially for highest levels of automation. Some fragmented elements exist and have been applied for first applications, in general by limiting the ODD, including redundancy in hardware and software, using data collection and re-simulation and driving massive mileage with dozens of fleet vehicles. The use of virtual testing with massive simulation guided by a scenario approach will be key to be able to put on the market Autonomous Driving System with extended capabilities. The presentation proposes a global process which articulates the different methods with a highlight on virtual validation.
09:20
Safety demonstration of automated road transport systems based on scenarios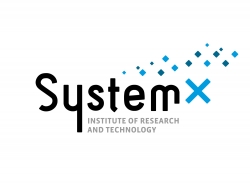 Dr Manel Brini
ADS/ADAS Safety Specialist
IRT SystemX
France
This presentation will give an overview of results of the French public funded project named SAM for Safety and acceptance of Autonomous Mobility. These results where presented to French authorities to bring answers to the questions posed by the establishment of French new mobilities law published in 2022 and international regulations concerning automated vehicles and automated road transport systems. The approach starts by stating that such systems shall be designed and validated considering GAME (French acronym for Globally At Least Equivalent) safety principle and nominal scenarios from system design, scenarios from risk analysis, scenarios from accident analysis, and scenarios from real-word driving.
09:40
Introduction of virtual testing from ADAS and AD development to their homologation, and impacts of EU regulations and safety rating

Jérémy Vergnaud
Manager - Simulation Department
UTAC
France
This presentation will discuss the limits of physical tests (large test matrix, destructive tests, limits of test resources, etc.) It will look at VIL, DIL, SIL applications, VT & homologation (GSR2 / R152 etc.) It will offer perspectives on adverse weather testing, AI evaluation and the introduction of V2X.. Lastly it will look at the Dassault Systems/AVS collaboration.
10:00
The ADScene initiative

Dr Emmanuel Arnoux
Automated Driving Safety & Validation Working Group co-leader
PFA
France
French publicly funded research projects are ongoing on the topics of safety, safety demonstration, numerical modelling and simulation tools, and scenario-based automated system design & validation, and homologation. These projects allow the French automated mobility eco-system to build the French legal framework for automated vehicle homologation and for authorization before commercial services of automated road transport systems. Among these tools, the scenarios library play a key role. Based on research assets, developed for 6 years now, some OEMs, decided to industrialize a scenarios library. This initiative, supported by PFA will be presented in depth, its name is ADScene project.
10:20 - 10:50
10:50
VIL: how to set-up a method to correlate with tests
Yoan Nouet
Head of Vehicle Testing Department
Transpolis
France
Major updates of rating and regulation systems for vehicle approval on roads is ongoing. These are including updates on existing ADAS systems but are also adding new systems to be implemented on road vehicles. Those new procedures increase drastically the number of regulation and normative tests to be performed as well as the tuning tests by the manufacturers. To deal with this major fact, and still reduce development timings, current testing and simulation solutions could evolve. This discussion will show some aspects of the tests on track and VIL usage that will help dealing with time reduction. This presentation will address how best to set up a VIL method to fit these requirements
11:10
Safety by design, safety by V&V and incremental safety case in a model-based approach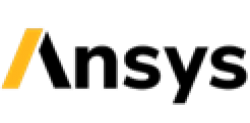 Dr Olaf Kath
VP Product
Ansys
Germany
Model-based systems engineering is a methodology that focuses on creating, maintaining, and exploiting models as the primary means of systems analysis and engineering collaboration between different disciplines. We apply these principles to the triumvirate of safety by design, safety by verification & validation and the delivery of incremental safety cases by combining simulation with analysis and scenario at scale for L3 autonomous functions. The presentation demonstrates Ansys's commitment to safety, we will introduce customer use cases which illustrate proven applications of our approach to help bring safe and reliable L3 functions to the market.
11:30
Challenges to address verification and validation of AD / ADAS - a Tier 1 perspective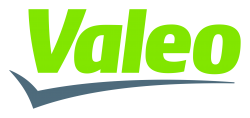 Dr Benazouz Bradai
Master Expert - Autonomous Driving Innovation Platform Manager
Valeo
France
In this presentation, we will oversee the main challenges ahead for the validation & verification of autonomous driving systems. In the top-down phase of the development, we start with a list of the functionality and the global ODD objective of the system. This phase, qualified as "design", helps in refining and defining the intended use of the system and to divide it into unitary functions easier to design and to understand. In the bottom-up phase, there is no unified and formal solution to prove the completeness of the validation process. Therefore, we will give an insight into existing methodologies, frameworks and finally show the status of regulation of ADS at European and International level.
11:50
Expanding simulation approach for AD/ADAS validation, and more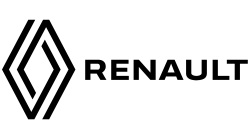 Stéphane Régnier
Expert Leader Immersive Simulation
RENAULT
France
As already widely presented, AD/ADAS systems validation is a complex task, and the current trend is to perform and combine various validation activities: field testing, bench testing, simulation, at different levels of system integration: model based, software based, hardware based, vehicle in the loop, driving simulation … The presentation will be centered on simulation activities for validation, addressing some trends at Renault: shift-left approach regarding the development cycle, where simulation can offer earlier and pre-validation results thanks to MBSE implementation. Building appropriate and automated simulation platforms addressing the different use-cases and validation needs. A perspective of some hot topics will also be presented: Impact of new vehicle architectures (namely Software Defined Vehicle), Contribution of simulation to AD/ADAS approval & Inter-systems validation
12:10
Deliver safe-by-design automated driving innovations with MBSE & massive simulation

Olivier Sappin
CATIA CEO
Dassault Systèmes
France
Automated driving complexity has grown exponentially requiring reinventing development and validation methodologies to address end-to-end system of systems architecture and deliver certification driven simulation and Virtual Testing. The capability to model and simulate requirements and architectures in early phase of a vehicle program enables early error detection and convergence on on best trade-off in term for safety and operational design domain (ODD). Massive simulation, generated from multiple scenarios and correlated with real on-track data, eases the validation plan coverage and the optimization of physical road tests. End-to-end change management and traceability accelerate standards and regulations compliance.
12:30 - 14:00
Room W2 - Advanced simulation & scenario based testing
14:00 - 17:00
Moderator

Alexander F Walser
Managing Director
Automotive Solution Center for Simulation e.V.
Germany
14:00
Safety Driven Validation – encapsulating ASAM OpenSCENARIO® 2.0.0, with coverage and metrics to validate ADS Safety

Gil Amid
Chief Regulatory Affairs Officer
Foretellix
Israel
The presentation describes a new approach to safety verification and validation of ADSes. The approach relies utilizes ASAM OpenSCENARIO® 2.0.0, coupled with scenario based coverage driven validation . This approach changes the way the automotive industry is conducting verification and validation of automated driving systems. It also demonstrates an advanced method for safety verification that allows tackling the infinite space of scenarios. Several use cases will be presented, with an emphasis on how the new approach enables a step function in ensuring the correctness and safety of automated driving systems.
14:25
Defining the right set of scenario categories for autonomous trucks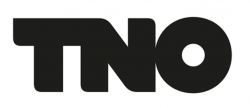 Sytze Kalisvaart
Senior Project Manager
TNO
Netherlands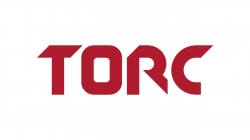 Stefan Koch
Senior Staff Software Engineer
Torc Robotics
Germany
In the last 1.5 years, Torc Robotics and TNO have implemented large scale scenario detection using TNO's StreetWise pipeline. During this work, the need was felt to develop a more structural approach for defining scenario categories. Good coverage of real-world driving with scenario categories is an essential part of developing Level 4 autonomous vehicle technology at scale. This presentation will present various approaches to identifying scenario categories, such as knowledge-based approaches that look at vehicle combinations, unsupervised methods, tag-based approaches, ADS-focused approaches and discuss advantages and disadvantages. The right set of scenario categories depends on the purpose and use case.
14:50
Fusion of localization approaches - presentation of novel approach and experiments in various contexts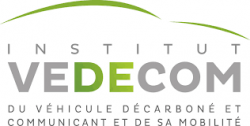 Dr Mohamed Cherif Rahal
Head of the Interdisciplinary Research Department
Vedecom
France
We present a localization solution for autonomous vehicles that merges heterogeneous observations (sign detection, dashed markings, buildings and GPS). Based on a particle filter, the localization solution takes into account the asynchronicity of the data in order to estimate the most probable state of the vehicle. The general approach, then the implementation details concerning the selected types of fixed references are presented. Finally, an experimental work at the scale of the city of Versailles has been performed. The first results presented are very encouraging. The fusion manages to switch from one method to another or combine several approaches at the same time.
15:15 - 15:45
15:45
Demystifying safety assurance of automated driving systems: The myths and the reality

Dr Siddartha Khastgir
Head of Verification & Validation, Intelligent Vehicles
WMG, University of Warwick
UK
This talk will focus on revealing the myths and the reality associated with realising a scalable safety assurance process for automated driving systems. While there is widespread acknowledgement for the need for an Operational Design Domain (ODD) based safety assurance framework, various aspects of the framework are either misrepresented or not considered at all. This talk will focus on some of these aspects, uncovering myths (and the reality) associated with simulation-based testing, ODD definition, and wider scenario metrics. While simulation-based testing remains a key component of the framework, more focus needs to shift in understanding ODD definitions and validity of simulation to give confidence in the output of the testing process.
16:10
Virtual safety assessment of autonomous vehicle for Malaysian environment

Dr Vimal Rau Aparow
Assistant Professor
University of Nottingham Malaysia
Malaysia
There are several challenges that need to be focused once emphasizing on the scenario-based testing of autonomous vehicle in Malaysian road and traffic environment. Hence, a safety assessment in virtual platform for autonomous vehicle is required as part of the homologation process to further enhance the deployment of autonomous vehicles in developing countries, such as Malaysia. The platform can be used as the first layer of testing procedure for autonomous vehicles using various type of scenarios and testing standards before focusing on physical testing.
16:35
Using open standards for creating re-usable tests and scenarios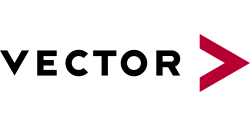 Jakob Kaths
Product Owner
Vector Informatik GmbH
Germany
Undoubtedly, ADAS functions require scenario-based testing to evaluate their closed-loop behavior. This holds true from early development (MiL) to HiL testing resulting in manifold test execution environments. The creation of scenarios and test-cases is a resource consuming task, making it highly desirable to re-use them throughout all development phases and in all execution environments. Open standards such as OpenSCENARIO build a strong basis for this requirement. This presentation sheds light on how to describe and execute tests and scenarios and evaluate the results using standards with the goals of seamless re-usability and automation in mind.
Room W4 - Real world test and deployment, and integration with virtual testing
09:00 - 12:30
Moderator

Benjamin Engel
Chief Technology Officer (CTO)
ASAM eV
Germany
09:00
On-track testing of ADAS in winter conditions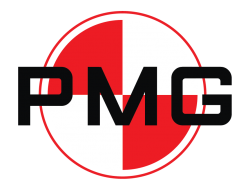 Annie Saleh
Director - Automated and Connected Driving Systems
PMG Technologies
Canada
ADAS has the potential to reduce the occurrence and severity of vehicle collisions. However, a gap exists between real-life winter environments and published ADAS test protocols for which assessments are performed under ideal conditions. Since 2016, PMG Technologies and Transport Canada have been performing track testing to evaluate the effect of winter conditions on ADAS. Winter-specific test parameters include roads, targets, and vehicle sensors covered with ice or snow, pedestrian targets dressed in winter clothing, and snowfall intensity. This presentation describes the challenges of winter track testing, the required modifications to methodologies and test equipment, and the test results.
09:25
Bridging the gap between physical and virtual testing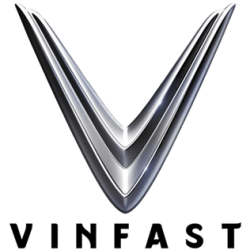 Plato Pathrose
Director - Systems ADAS and Autonomous Driving
Vinfast
Germany
The presentation focuses on the different approaches followed in the testing and validation of ADAS and AD systems and its features. It covers mainly how different test types are selected, organized and executed. How to make sure that right testing is performed virtually and physically in real world. Also discusses about the possibility of reducing the deviations while using virtual environments for testing.
09:50
Deploying autonomous driving technology on European roads - a consolidation of the past years and an outlook to the next chapter.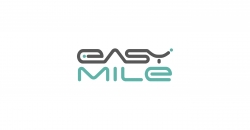 Robert Haase
Solution Architect & Bid Manager for Driverless Technologies
EasyMile
Germany
Starting 2014, over the course of the past 9 years EasyMile has built up a visible and respected project portfolio of autonomous passenger transportation across Europe. Shifting from deployments with a non-type-approvable vehicle platform based on local exemption permits with the requirement for on-board safety attendants, to today's fully driverless and remotely supervised deployments on open roads is a major step forward for the AV industry in Europe. The presentation will focus on key learnings of the past years and critically reflect which elements are needed 2023 onwards to allow a large-scale adoption of AV technology in Europe.
10:15 - 10:45
10:45
Next Stop, autonomous transit buses!

Dr Kerem Par
CTO and Co-Founder
Adastec Corp
USA
Adastec Corp. deployed the first real-life pilot of a full-size, electric, Level 4 automated transit bus in the United States (Michigan) and Europe (Norway). Both buses are operating on public roads and carry passengers on a daily basis. Adastec Corp. tells the story of the future of electric and autonomous transit buses, the road to receiving NHTSA/TUV Nord approval, collaboration efforts with municipalities, bus OEMs, bus operators, federal, state and local governments, and the journey to becoming the first and currently only autonomous bus software provider in the United States and Europe.
11:10
Are road markings good enough for future driving?

Tine Damkjaer
Engineer
Danish Road Directorate
Denmark
Road markings are essential to ensure good driving conditions. Traditionally, the characterization of the road marking has been standardized by the visibility of the human drivers. However, AV technology relies on a machine perception of road markings. This raises the question whether the current standards and models need to be adapted to enable a sufficient quality for detection by AV's. This presentation summarizes the result of two projects which investigate what affects the detection, and the road authorities' need for maintenance of the road infrastructure to meet the demands of the future with automated driving.
11:35
Challenges of track testing based on simulations with real-test experiments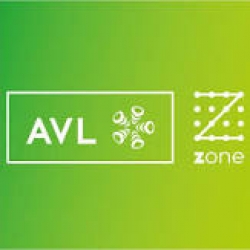 Márton Pataki
Test Engineer
AVL-ZalaZone Ltd
Hungary
With the development of vehicle automation, more and more complex situations have to be examined. So far, simpler tests with lower speeds from target's perspective have been typical, which corresponds to road or city-like situations. However, driving assistants operating in L3 highway environments require much longer, more complicated scenarios with multiple actors and higher speeds. For effective testing, it is essential to rely on simulations. AVL ZalaZone's engineering team started implementing simulation-based tests according to industrial needs. This presentation describes the inherent advantages and challenges and shows the process of test executions derived from the digital-twin.
12:00
ADAS/AD testing and validation From road to simulation to test-track

Mohamed Redouane Berrazouane
Technical Project Manager
ALP.Lab GmbH
Austria
A data-driven methodology that aims to identify unknown driving situations which trigger unexpected behavior for ADAS/AD functionalities over time in order to minimize unsafe situations. This is done by analyzing the collected data for criticality KPIs and creating specific test-scenarios that are used for virtual testing, and on our test-track by our main customer AVL. The data collection approach fuses lidars and cameras, and is currently deployed over 15+ locations around Austria. It tackles the fidelity and representativeness of scenario-based testing and enables a gap analysis between human-drivers and autonomous vehicles through a detailed driving behavior analysis over different conditions.
12:25 - 14:00
Room W4 - Vision, sensing, mapping and positioning
14:00 - 17:00
Moderator

Dr Oihana Otaegui
Director of Transport & Security Division
Vicomtech
Spain
14:00
Over the air calibration and test for automotive Radar

Asish Jain
Solution Architect and Planner
Keysight Technologies Deutschland GmbH
Germany
Over the air testing of automotive radar has multiple challenges mainly due to mmWave frequencies. To name a few, selecting the right chamber, setup cost, floor space requirement, accuracy, repeatability and uncertainty of the test system. With 4D imaging radars entering mainstream, the challenges are becoming more evident. This presentation is aimed to discuss different OTA test methods and their tradeoffs. A novel OTA path loss calibration will be introduced to address some of the aforementioned challenges.
14:25
LIDAR phenomenological simulation sensor model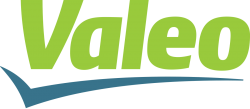 Ahmed Yousif
System Simulation Expert
Valeo Detection Systems
Germany
In the scope of rapid development and huge data, a better method to represent the LIDAR ECU perception stack through simulation is needed. This helps different stakeholders to use simulation for sensor fusion and vehicle architecture testing ensuring real time capabilities. In this presentation, the LIDAR phenomenological sensor model will be presented.
14:50
Impact of environmental and dynamic conditions on sensor cleaning performance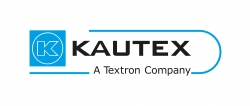 Axel Barkow
Senior Engineering Manager - Allegro
Kautex Textron GmbH & Co KG
Germany
Kautex shows how sophisticated testing capabilities help to test customer specific sensor-sets with actual vehicle design under dynamic conditions. LiDAR cleaning performance is tested in our dynamic test bench under different vehicle speeds e.g. 0km/h, 120km/h and with different nozzles and cleaning parameters. Depending on the customer requirements, the system is optimized for the most critical speed; and in case of an intelligent cleaning system, the parameters are adjusted while driving.
15:15 - 15:45
15:45
Map based navigation for autonomous vehicles (AVs)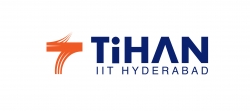 Dr Rajalakshmi Pachamuthu
Professor, Department of Electrical Engineering and Project Director, NMICPS Technology Innovation Hub on Autonomous Navigation
Tihan Foundation, Indian Institute of Technology (IIT) Hyderabad
India
An overview of autonomous navigation research and development activities at Technology Innovation Hub on Autonomous Navigation (TiHAN) at IIT Hyderabad, will be introduced. LiDAR odometry and Mapping algorithm creates an HD map of the environment. On the map, the vehicle is localized in real time, which helps in navigation and path planning of self driving vehicles. Efficient algorithms are developed for obstacle avoidance during navigation. HD map based navigation on autonomous vehicles is suitable for controlled environments and GPS denies scenarios. The proposed HD map based navigation algorithm is implemented in real time on an AV, tested and validated.
16:10
Heading toward autonomous driving: status and trends of automotive radar

Prof Marlene Harter
Professor
University of Applied Sciences Offenburg
Germany
Today, automotive radar is one of the leading technologies for advanced driver assistance systems (ADAS) due to its unique ability to operate independently of weather and light conditions. Millions of cars have already been equipped with radar sensors, helping to increase the drivers' comfort and safety. Heading toward autonomous driving (AD) requires robust and highly accurate environment sensing. For this purpose, the potential of radar for 4D imaging and the use of radar networks will be further explored, which requires testing and simulation of the entire ADAS/AD system under 'real' environmental conditions already in an early stage of development.
16:35
Incorporating comprehensive testing systems into development programmes avoids unpleasant surprises

Dr Raphael Grech
Technical Strategist - PNT Emerging Technologies (Position Navigation Timing)
Spirent Communications
UK
Testing of new automotive sensors is usually left until the end of the design process, but the increasing complexity of sensors and the development of sensor fusion software demands a shift to continuous testing and feedback. Doing this will shorten time to market, save money in expensive road testing and ultimately deliver a product that exceeds your engineering use case. In this presentation Raphael will explain why the only way to address these challenges is through a new approach to vehicle electronics with a design programme of continuous lab testing integrated into the development programme.
Room W1

Room W1 - Software, AI, architecture & data management (continued)
09:00 - 12:30
Moderator

Mohammad Musa
Co-founder and CEO
Deepen AI
USA
09:00
Building a trusted cage for data during data acquisition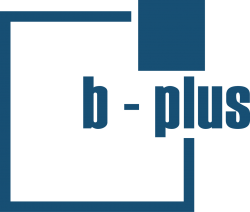 Adrian Bertl
Strategic Product Manager
b-plus technologies  GmbH
Germany
Projects for ADAS/AD platforms are increasingly moving to a data-centric architecture. At the same time increasing hacker attacks show the vulnerability of companies R&D. In addition, data protection regulations are implemented stronger and more consistently. These are good reasons to keep the data trustworthy - including correctness, completeness, encryption. At the same time we need high performance due to 100Gbit/s plus sensor bandwidth. This presentation shows a solution and architecture with software function blocks on mobile edge units for trustworthy and performant recording of the data during the test-drive from the sensor to the cloud.
09:25
Safe perception AI by detection of unknown Unknowns

Ralph Meyfarth
COO
Deep Safety GmbH
Germany
Deep learning AI has triggered the first revolution in autonomous driving. The breakthrough on the mass market is currently prevented by the fact that this technology is inherently uncertain. Modern deep learning models hit a reliability limit of about 95 percent because of the unknowns. Given an unknown input, the output of a deep learning model is undefined. We have developed a very efficient new methodology to detect the unknowns based on uncertainty in real-time. With our approach, we can develop safety proofs and enable certification/homologation of autonomous vehicles without driving billions of kilometers.
09:50
How to make your AV training a success in a virtual world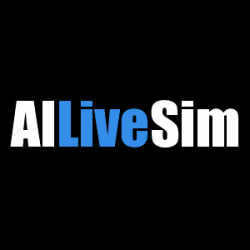 Jerome Leudet
CEO & Founder
AILiveSim
Finland
There are several key factors that can contribute to the success of an autonomous development project using simulation. Besides an accurate and detailed virtual environment you should have a flexible and customizable simulation environment. It should allow developers to easily change and test different aspects of the environment and the autonomous system's behavior. This can include things like the algorithms used for decision-making and path planning, physical parameters of the vehicle or robot as well as sensor parameters. It is crucial for developers to not only have access to the data but have a higher control over it.
10:15 - 10:45
10:45
Logging tools recommendations for HiDrive

Markus Kremer
System Architect ADAS/AV
FEV.io GmbH
Germany
The Hi-Drive project is pushing automated driving further towards High automation. The feasibility of high-level automation is tested in different conditions across Europe from south to north free from earlier narrow Operational Design Domain (ODD) characterising SAE L2-L3 automation. This presentation about Logging tools recommendations for HiDrive EU-funded project responds to variable research questions as formulated in the project methodology and further on via a concrete signal list as defined for the evaluation needs. Furthermore, even broader logging needs were considered when making recommendations for data loggers. Several reference loggers were defined and recommended which met the aforementioned needs.
11:10
Streamlining scene detection and visualizing ROS bag files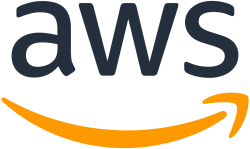 Hendrik Schoeneberg
Principle Data Architect
AWS Professional Services
Switzerland
ADAS/AV feature development is a complex process that starts with ingesting, labeling, and cataloging hundreds of petabytes of data. Searching through the data repository for scenes relevant to specific models being developed and trained is a tedious, time-consuming process. In this session, we'll introduce how the AWS Autonomous Driving Data Framework (ADDF) helps accelerate the development process. We will show how the scene detection module can be used to run scene analytics for lane detection and topic synchronization, and finally demonstrate how the visualization module can be leveraged to seamlessly stream and visualize stored ROS bag files.
11:35
AI scenario engine for training and testing autonomous vehicles at scale

Dr Holger Banzhaf
Managing Director
DeepScenario GmbH
Germany
The physical world is complex and highly dynamic, with sudden changes and unforeseen anomalies. Therefore, it is essential to establish a systematic way to prepare autonomous systems for safe operation in the physical world. In this presentation, we give insights into our novel AI Scenario Engine that helps customers deploy autonomous systems significantly faster and with less cost. Core of this platform is a world-class computer vision software that extracts traffic scenarios from monocular cameras in a highly accurate and fully automated way.
12:00
Safety evolution for next-generation software-defined vehicle architectures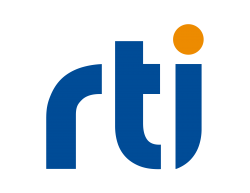 Pedro Lopez Estepa
Market Development Director, Automotive
Real-Time Innovations (RTI)
Spain
To enable innovation, software-defined vehicle architectures must provide flexibility, scalability, compatibility and upgradability on different platform components. The new vehicle development paradigm requires safety critical software to meet the safety requirements set forth in the Functional Safety (FuSa) standard for ISO 26262 certification. Platform-independent solutions can help OEMs to optimize the path to safety while reducing associated risk and cost. In addition, choosing the right Business Model and liability allocations will help ensure long-term success. This session will highlight challenges and options for a solid safety architectural strategy for production-grade vehicles.
12:25 - 14:00
Room W1

Room W1 - Regulations & legislation - demands on technology. Plus, driver safety & comfort
14:00 - 17:00
Moderator

Dr Holger Banzhaf
Managing Director
DeepScenario GmbH
Germany
14:00
The future of law in an autonomous era

Philippe Sayegh
Chief Adoption Officer
VERSES
France
How can we enforce policies that can be interpreted and shared by machines? Existing regulations have been drafted by humans for humans. Translating laws into machine-interpretable code will allow us to govern the behavior of autonomous systems in a policy-compliant manner, while adapting them as laws change. Under Flying Forward, a Horizon Europe project, VERSES and its partners developed a geospatial infrastructure using IEEE's Spatial Web standards to automatically enforce rules and policies in Urban Air Mobility. Our solution allows current laws to be parsed into machine-readable models and interpreted programmatically, reducing human interpretation and automating their enforcement and auditability.
14:25
An incident management approach by the usage of effect chains

Lucas Bublitz
Team Lead Regulation & Technology
P3 Automotive GmbH
Germany
Advanced AVs for SAE L3/L4 functions will lead to a new understanding of the operation phase in the product lifecycle. The regulation like the EU Implementing Act and the German L4 act (AFGBV) request also a continuous field surveillance, the handling of critical E/E faults and SW updates during operation. This is required to enhance the ODD during operation, offering Function on demands (FoD) and to reduce downtime by a SW stack E/E malfunction. The handling of incident/accidents, caused by E/E malfunctions, will require a minimal "time-of-action" to analyse the root cause, supported by the visualization of the effect chain.
14:50
NLP for autonomous mobility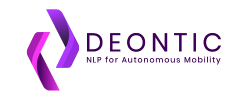 Yves Peirsman
CTO
Deontic
Belgium
State-of-the-art general-purpose AI models (such as GPT-3 by OpenAI) do not deal well with highly technical language or regulation. They do not have access to the latest information about products (specific terminology) and are known to produce unreliable answers. To solve this problem, deep-learning models need to be trained specifically on technical content, such as manuals and standards. These models power software solutions generating substantial added-value to OEMs, Vendors and Suppliers in the Autonomous space.
15:15 - 15:45
15:45
Virtual validation for interior sensing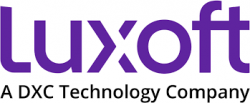 Wolfgang Stolzmann
Head of Interior Sensing
Luxoft
Germany
OEMs require hundreds of drivers and hundreds of hours of data to validate Driver and Occupant Monitoring Systems (DMS/OMS). In real-world data collection campaigns this is very expensive and time consuming. Luxoft has developed a DMS/OMS Virtual Validation Toolchain to reduce both, effort and costs significantly. A critical point is to convince OEMs that the used virtual videos are photo realistic. This presentation will first show, how to answer this question and shows the advantages of virtual validation for interior sensing. Finally, a demonstration of the DMS/OMS Virtual Validation Toolchain will be given.
16:10
WACHsens, a unique database for AI based driver state classification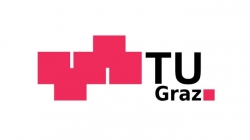 Dr Arno Eichberger
Head of the research department Vehicle Dynamics
TU Graz, Institute of Automotive Engineering
Austria
Semi-automated vehicles on SAE L3 are now entering the market and driver monitoring to observe take-over availability is needed for vehicle certification. However, driver state classification based on AI methods for drowsiness today lacks reliability in accuracy, robustness and predictability. Here we present the results of an extensive driver simulator study that shows top performance in drowsiness classification. Ninety-two volunteer drivers were tested in alert and drowsy state as well as in manual and automated driving state. We also present how to access to this database, which is unique in terms of quantity and quality of the data.
16:35
Objective assessment and mitigation of motion sickness in autonomous vehicles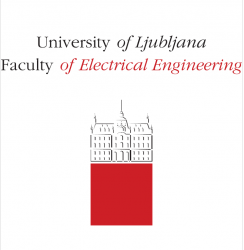 Prof Jaka Sodnik
Full Professor
University of Ljubljana, Faculty of Electrical Engineering
Slovenia
One of the most important factors for the successful deployment and public acceptance of AVs is the comfort (physical and psychological) of their users or discomfort due to motion sickness. It is influenced by vehicle controller settings and driving style, lack of control and trust, low situational awareness, and potential engagement of users in non-driving related tasks (NDRTs). This presentation will explain various factors that affect user (dis)comfort in AVs and provides a state- of the art review of technology and methods for objective assessment of motion sickness, as well as some potential approaches to actively mitigate it.