Conference Program
---
---
Room A

Real-world test and deployment – lessons learned
8.50am - 10.55am
8.50am
Autonomous Rapid Transit: Clear alternative to light-rail and people-mover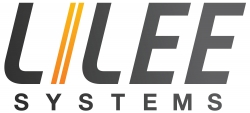 Jia-Ru Li
CEO
LILEE Systems
USA
To increase efficiency and reduce cost, LILEE Systems introduced the Autonomous Rapid Transit (ART) system since 2018. Comparing to legacy Light Rail and People Mover, ART reduces cost by 60% and implementation time by 75%. LILEE has completed projects by operating full-sized buses on open roads in America and Taiwan. We will share challenges and opportunities during the development, validation, and deployment phases: 1. System verification by working with cities and operators. 2. DMV license to operate self-driving buses from 9 a.m. to 6 p.m. for 2 years. 3. Infrastructure connecting signal priority and vehicle/pedestrian detection to Operation Control Center.
What the audience will learn
Why can Autonomous Rapid Transit (ART) be cheaper and faster to implement than Light Rail and People Mover?
How is ART compared to robotaxi, city-wide home delivery service, and long-haul trucking?
What are the steps of developing an ART system?
What are the challenges when developing an ART system?
Which city or what projects in the world are actively pursuing the ART system?
9.15am
Lessons learned from robotaxi services in multiple cities in Korea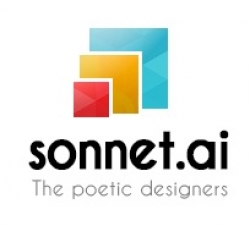 Joonwoo Son
Founder & Chair
Sonnet Co., Ltd.
Korea
Sonnet.AI, South Korea's leading robotaxi startup, launched its first commercial robotaxi service in late 2021 and has expanded to various cities. We would like to share the possibilities and limitations of operating a robotaxi service that serves different purposes for tourism, commuting, and daily transportation depending on the service area. Robotaxis will play an important role in maintaining mobility not only in large cities but also in depopulated cities, but they have not yet secured profitability. However, Sonnet.AI is creating a business model that can operate in the black with the small help of the government's transportation subsidies.
What the audience will learn
Understanding the possibilities and limitations of operating a robotaxi service in South Korea
Understanding Korean legislation for commercial robotaxi services
The case studies for safe and profitable commercial robotaxi operations
9.40am
The Importance of adverse weather condition testing with automated transit buses

Cemre Kavvasoglu
Product Management Director
ADASTEC
USA
One of the main challenges of automated transit bus deployments is the varying weather conditions. Depending on where an automated transit bus gets deployed, it is vital to assess the environment's climate, including extreme weather conditions such as heavy rain, snow, fog, and extreme heat. To operate throughout varying seasons, ADASTEC has undergone tremendous amounts of testing in various climates around the globe. Furthermore, ADASTEC has collected vast amounts of data and experience to not only handle a variety of environmental and weather conditions but also operate on different road settings during all four seasons.
What the audience will learn
• What are the difficulties operating in adverse weather conditions? How does ADASTEC operate their buses in adverse weather conditions such as heavy rain, snow, and fog?
• Developing, implementing, and testing the software in various weather and road conditions around the globe
• How does ADASTEC mitigate challenges with the human acceptance and awareness of automated public transportation buses?
• Mitigating risks due to lack of availability of infrastructure communication (V2I) and environmental factors
10.05am
Vehicle development support for PTI impact testing of automated vehicles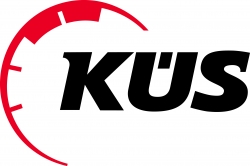 Thomas Tentrup
Director R&D
KUES Bundesgeschäftsstelle
Germany
In the future safety-relevant ADAS need to be tested as part of periodic technical inspection (PTI) in the after sales area. Similar to the ViL tests in the vehicle development phase the tests are provided as reliable impact testing during dynamic driving on a specific functional test bench at the test line KÜS DRIVE allowing steering while driving up up to 130 km/h without vehicle fixation. Monitor and radar target simulator stimulates ADAS-sensors without ADAS-ECU communication. The impact tests are performed in this way because standardized "open" interfaces to the ADAS-ECU´s and -sensors are not implemented during vehicle development phase.
What the audience will learn
ADAS functionalities needs to be checked by impact test of the complete functional chain over the whole vehicle lifetime.
Actual impact tests at KÜS DRIVE are able to check ADAS without ADAS-ECU communication and therefore with some limitations.
The implementation of standardized open ADAS-ECU and –sensors interfaces by the vehicle development would facilitate impact testing for PTI.
Impact tests at KÜS DRIVE are a secure and economical alternative to check ADAS outside on streets with movable targets.
Especially AEBS tests at KÜS DRIVE can be performed without danger for driver and vehicle with retraceable, exact measurement results.
10.30am
High-speed tests of collision mitigation systems on cars and trucks

Shawn Harrington
Principal & Founder
Forensic Rock
USA
Higher closing speed tests (up to 70-75 mph) of passenger and commercial vehicle forward collision warning (FCW) and automatic emergency braking (AEB) systems in stationary rear collision scenarios will be presented to attendees. Research will present the timing of the issuance of FCWs and the initiation of AEB in both passenger and commercial vehicles in stationary and moving rear collision scenarios. Testing speeds include 10 - 75 mph and over a dozen passenger vehicles and heavy trucks' collision mitigation systems will be compared from model years 2013 to 2023. Real-world LKAS and LDW research will also be presented.
What the audience will learn
Peformance of FCW/AEB at high closing speeds
Tests on model years 2013 - 2023
Performance of heavy truck collision mitigation systems
Performance and comparison of passenger vehicle collision mitigation systems
Performance of LKAS and LDW in the real-world
10.55am - 11.25am
Room A

Software, AI, architecture and data management – continued
11.25am - 3pm
11.25am
Current trends in high-performance automotive datalogging

Bernhard Kockoth
Global Technology Scout
ViGEM GmbH
Germany
The verification and validation of ADAS systems for automated driving requires the accurate recording of high data rates from sensors and vehicle busses in real-world use. High-performance dataloggers record every bit from high-resolution raw video streams. In 2019 ViGEM introduced distributed logging which places capture modules and adapter probes close to data sources and transmits the thus collected and timestamped data over robust ethernet connections to central storage. After four years of successful worldwide deployments, we present a scalable solution with a new datalogger that fits into existing data capture setups.
What the audience will learn
State of the art high performance data logging
Trends in hardware and software development for logging devices
Distributed data logging explained
Future developments outlook
11.50am
Standardized APIs for autonomous, connected (V2X) and cockpit software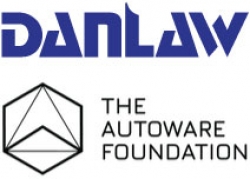 David Cole
Director - Engineering Solutions
Danlaw Inc.
USA
Different components of autonomous software are developed in an integrated environment both commercial and open-source software like AUTOWARE. However other key components of the automotive environment, in particular, V2X and cockpit software are developed in isolation. Hence, we have standardized the APIs that will help these components interact seamlessly. These software APIs for Connected Cars, Cockpit, and Autonomous Software are becoming increasingly important in the automotive industry. These APIs provide a standardized interface for different software components, enabling faster development and deployment of new software functionalities. APIs also promote innovation and collaboration, driving growth and revenue in the automotive industry.
What the audience will learn
Overview of AUTOWARE, Connected Car (V2X) and Cockpit features
Key Features of V2X and cockpit that has impact on Autonomous Software
Challenges of not having standardized APIs
Definition of APIs and their implementation
Advantages of having Standardized APIs for Autonomous, Connected (V2X) and Cockpit Software
12.15pm
Reaching production: Solving deployment challenges through scalable cloud infrastructure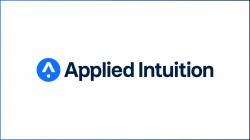 Dev Patel
Product Manager
Applied Intuition
USA
In the past decade, AV capabilities have gone from dream to near-reality. However, remaining blockers for production deployment are amongst the most challenging, including validating new software across millions of test cases, monitoring and mining fleet data, quantifiably proving safety, and expanding operational design domains (ODDs) at scale. Cloud infrastructure and tooling play a significant role, powering development loops with scaled compute and data that enable programs to go to market faster and cost-effectively without compromising on safety. This presentation discusses four key tactics that industry leaders are deploying: Virtual validation, data management, monitoring and deployment, and cloud collaboration.
12.40pm - 1.45pm
1.45pm
Enabling future Software Defined Vehicles for ADAS and Automated Driving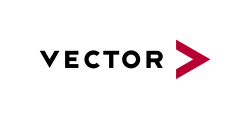 Samuel Kuttler
Senior Business Development Engineer
Vector
Germany
Vector is a hidden champion in the embedded system and software field, at the same time the company pioneers the path to Software Defined Vehicles (SDV) through its software products by adopting an embedded or cloud-native approach. Today, Adaptive MICROSAR is driving around in all German built cars to provide the highest level of dependability for ADAS Applications. While Silicon Valley accelerates software and system development through innovation, there is a potential trade-off in quality. Let's see how we can make best of both worlds, dependable systems engineering and fast pace software craftmanship for automated mobility.
What the audience will learn
Embedded or Cloud native - first step is an collaborative approach.
What silicon valley can learn from automotive software engineering. to provide level 4/5 automated driving
The next technologies for ADAS on software platform level.
Combining Adaptive MICROSAR and ROS (Robotic Operating System) on one target.
2.10pm
Modern Software-defined vehicle architectures: The foundation for autonomous vehicles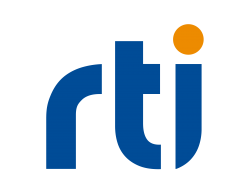 Pedro López Estepa
Director of Automotive
Real-Time Innovations (RTI)
Spain
Modern software-defined vehicle architectures are the foundation of the Autonomous Vehicle (AV) era. The new AV development paradigm requires not only safety critical software to meet the requirements set forth in the Functional Safety (FuSa) standard, but also provide flexibility, scalability, compatibility and upgradability on different platform components. Platform-independent solutions together with standard data-models help OEMs to optimize the path towards autonomy while reducing associated risk and cost. In addition, choosing the right Business Model and liability allocations will help ensure long-term success. This session will highlight the path towards a solid software-defined architectural strategy as a foundation towards AVs.
What the audience will learn
RTI will present the best practices in order to secure a long term strategy for the Software-defined vehicle
RTI will present the optimal Design Cycle in order to integrate functional safety software components in a production program.
Description of challenges at Business Model and Liability level in Functional Safety production programs from a supplier perspective
RTI's Connext Drive presentation and how it's the place where safety and functionality meet for AVs framework design.
Describe the importance of platform independent components and standard data-models to secure a continuous evolution of the AV software solution
2.35pm
Augmenting the Why: outsourced anomaly detection data pipelines

Aaron Bianchi
Director, ML Solutions
Digital Divide Data
USA
AD and ADAS systems constantly interact with new situations and scenarios. Some of these may cause rapid corrective action, human takeover, and other similar events. Understanding what causes these corrective actions can help to inform testing, ODD definition, and much more. Join this talk to learn more about how we help AD leaders quickly and effectively parse and bin these corrective actions to help drive their functionality and error handling capabilities into the future.
What the audience will learn
Identify driver takeover and similar cases to triage and define
Build a conceptual model for root cause analysis and ODD definition
Drive meaningful insisghts into vehicle performance to augment the engineering team
Apply similar approaches to other engineering areas and disciplines (such as test engineering)